Choose a colour! New products for your bathroom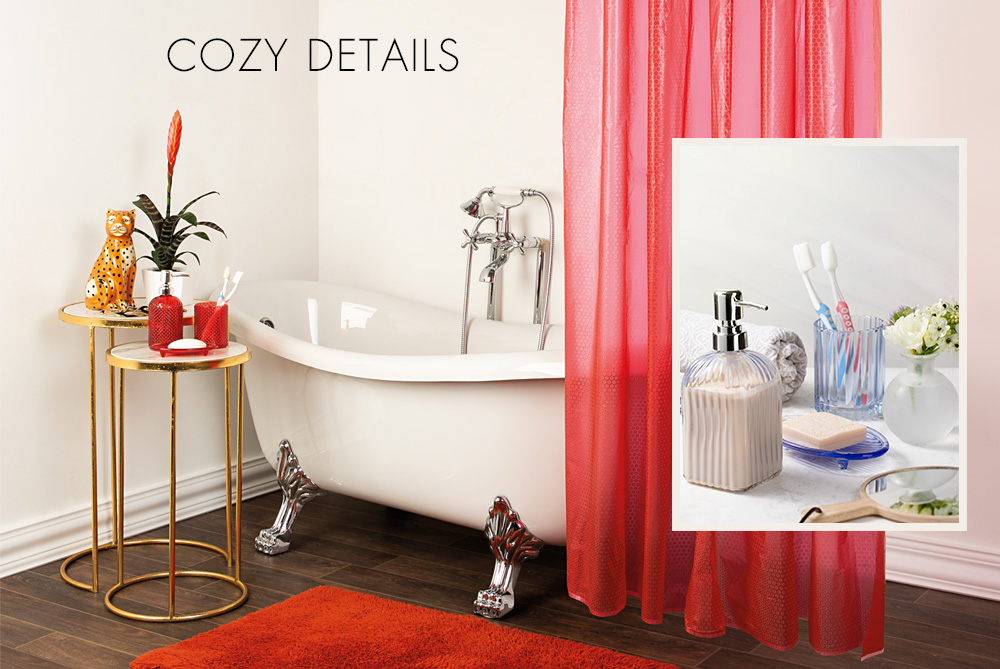 The bathroom is a place for rest and relaxation. This is where the morning begins and the evening ends, where you can forget all your troubles to the sound of water, and remember the best moments of the day in a warm bath. So it goes without saying that this part of the house should be especially cozy, comfortable and, of course, beautiful!
New products from the Faberlic catalogue will paint your bathroom in your favourite colours. Ruby red for lovers of passionate shades and noble luxury, light blue for fans of peace and tranquillity. Bathroom sets are made of unique textured glass, and the practical shower curtains are a lightweight waterproof material with geometric patterns.
Combine colourful accessories with textiles: towels and mats! Bright details look particularly impressive in a bright bathroom with minimal decor, and wood or stone accents. Experiment and enjoy every moment with new products for a cozy home.