Kaori Bamboo fragrance: new product in catalogue №6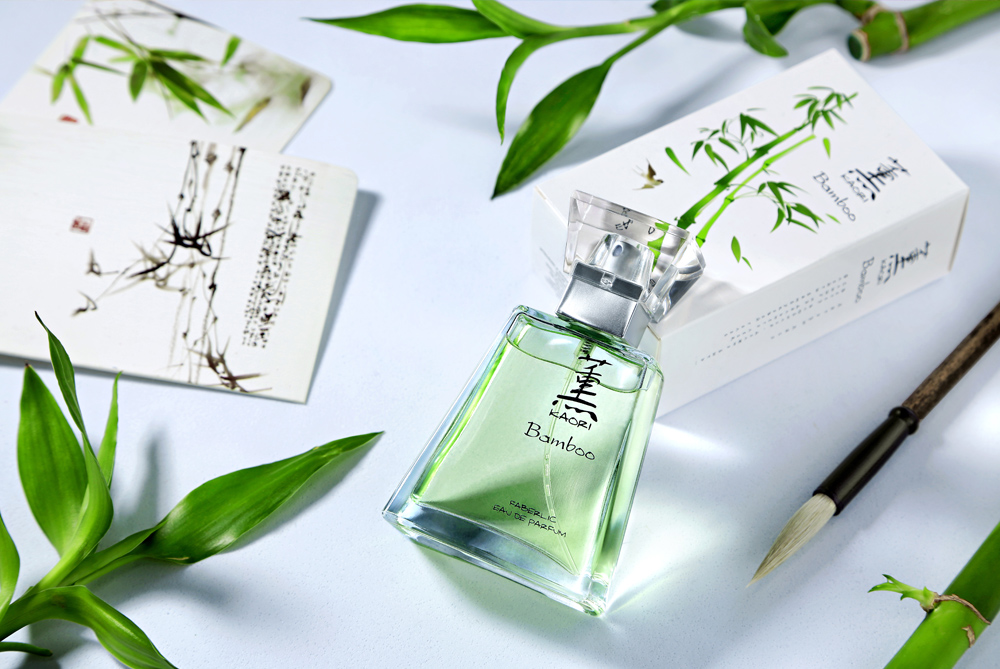 A strong, independent character and the ability to overcome obstacles and keep moving forward despite everything are the features of the modern woman who is not afraid to be herself! Bold but also delicate, the new fragrance for her from the Kaori family is also ready to surprise. Try this mix of freshness and romance with notes of oriental wisdom and the noble purity of a Japanese garden.
Floral-musky Kaori Bamboo (3055) fragrance is a subtle harmony of bamboo, white tea, and ozone notes. Tangerine and sage add brightness and spice, while jasmine and iris provide fascinating femininity! An amber-musky trail contains all the power of intense beauty, seductive and tangible.завораживающей женственности! В амбро-мускусном шлейфе вся сила пронзительной красоты, соблазнительной и настоящей.
Kaori Bamboo was created exclusively for Faberlic by famous French perfumer Evelyne Boulanger. Try it at 50% off in catalogue No. 6!