iSeul – from Korea with love!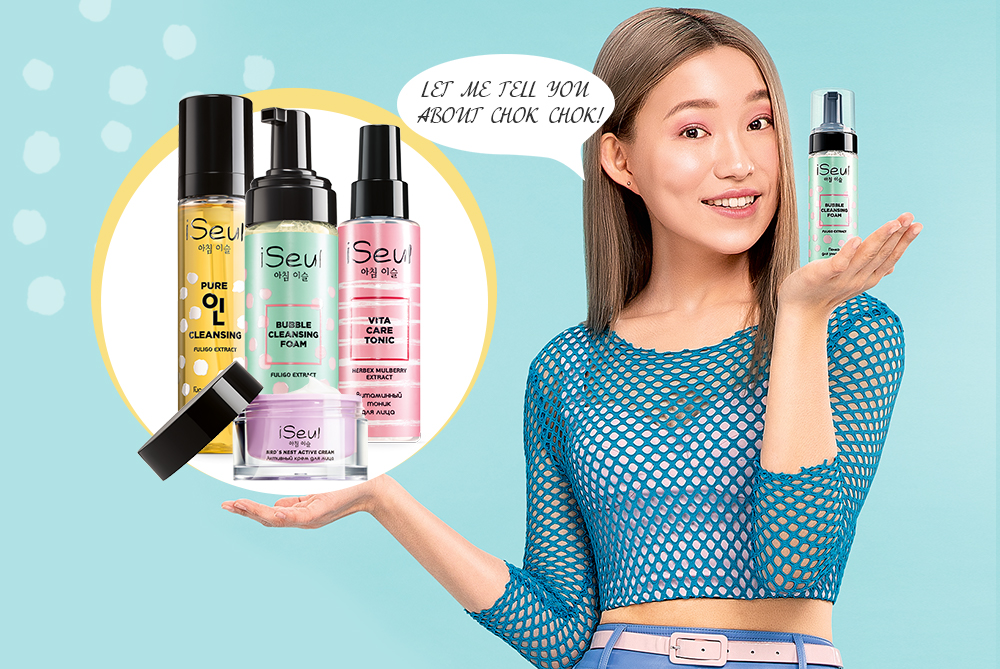 Chok Chok, a dewy, ultra-moisturised effect, is a Korean beauty trend that has a multitude of fans all around the world! You can get the same results: our iSeul series was created based on Korean ingredients, but with European skin types in mind.
Hydrophylic oil (0844) is a transforming cleansing product. After coming in contact with water, it turns into an emulsion and delicately removes even waterproof foundation and lipstick! The formula is based on Fuligo seaweed and Asian white mulberry extracts.
Bubble Cleansing Foam (0850) moisturizes, nourishes, and restores. Use it after the oil to gently and carefully cleanse the skin around your eyes.
Vitamin Tonic (0852) helps your skin lock in moisture and prepares it for subsequent care. White mulberry extract and a vitamin complex restore the lipid layer, and your energy!
Active Face Cream (0227) keeps your skin young and beautiful. Swiftlet nest extract nourishes, moisturises, and heals skin, and B3 vitamin protects against pigmentation and restores elasticity.
Try iSeul and enjoy the long-lasting morning dew effect!