Train more! With new Faberlic Sport products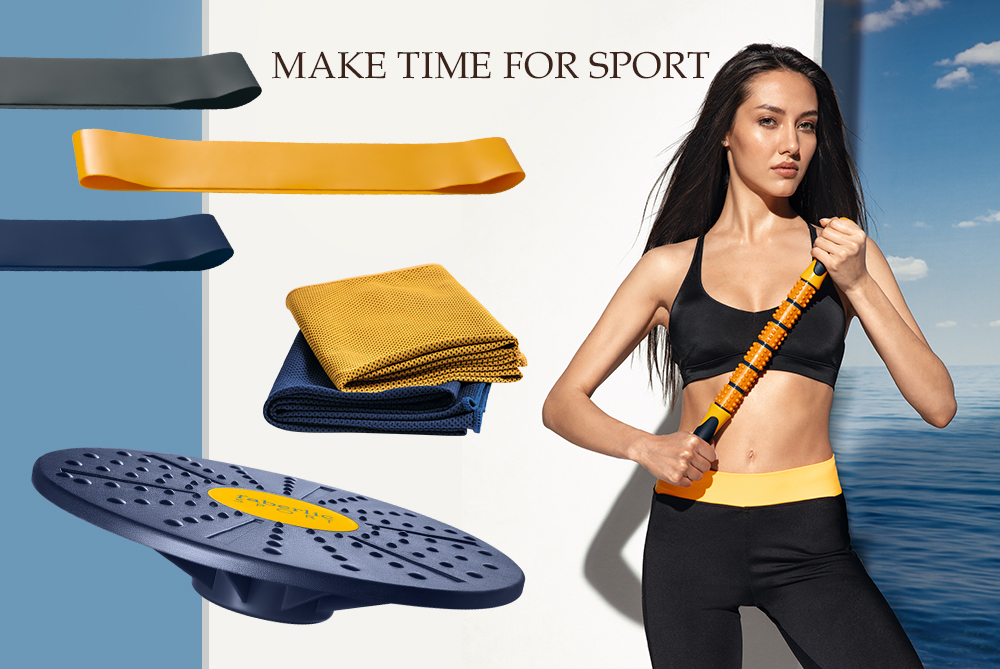 Fill your day with joy by starting it with morning exercises, continue with a warm-up at your workplace, and finish with a complete workout! Achieve your goal easily and effectively with Faberlic Sport Accessories.
Body massager (11738) for your shoulders, back, legs, and hands. The textured surface improves muscle circulation and elasticity, prevents and relieves pain, smooths your skin, and fights cellulite. Convenient for self-massage!
Roller massager (11736) relieves muscle pain and tension and is suitable for a relaxing massage. Use it with a massage oil—the device includes a special place place to add it in! The massager is made from plastic, silicone, and polymer clay, and is water-resistant, so you can use it in the sauna or steam bath.
Fitness band (11735) is a simple universal trainer to strengthen different muscle groups. The set includes three expanders of different resistance levels so you can choose the right one for your level.
Cooling towel (11733, 11734) is an indispensable accessory for cardio training. The hydrophobic fibres quickly wick away moisture and reduce temperature. The cooling characteristics remain even after many washes!
Balancing disc (11737) helps train your vestibular apparatus, and helps improve balance.