Fresh look: new products in catalogue №7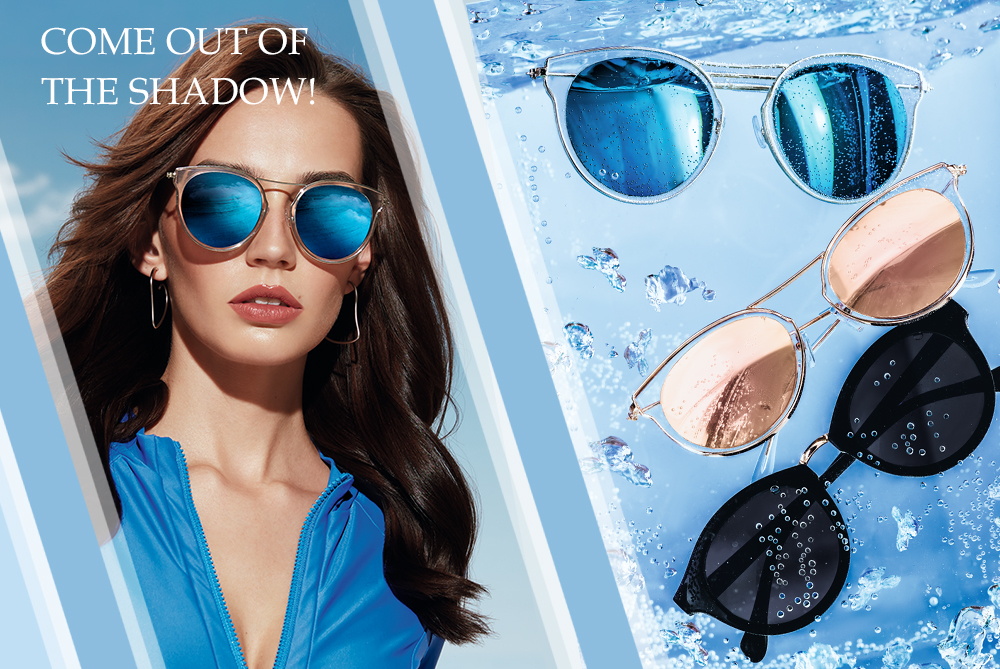 How do you stay in the sun and be bright? How do you remember only the pleasant moments of summer? It's entirely up to you what the new season will be like and which of its colours will stick in your memory later on! Meet the Faberlic sunglasses collection: fresh shapes, trendy combinations and everyday comfort.
Coloured mirror lenses will create a trendy bold look, so let everyone know that you are ready to attract attention! The light frame dissolves visually, leaving nothing but shining reflection and reliable protection for your eyes against bright light and ultraviolet radiation.
Classic sunglasses will be your favourite accessory, since they are easy to combine with different clothes and hairstyles. The wide lenses fully cover your eyes and suit any face shape.
Glasses for children are fun for both kids and parents, because they easily and safely help kids pretend to be cats. Choose a model with a cute white or pink design!