A fair wind! Men's fragrance Atlantic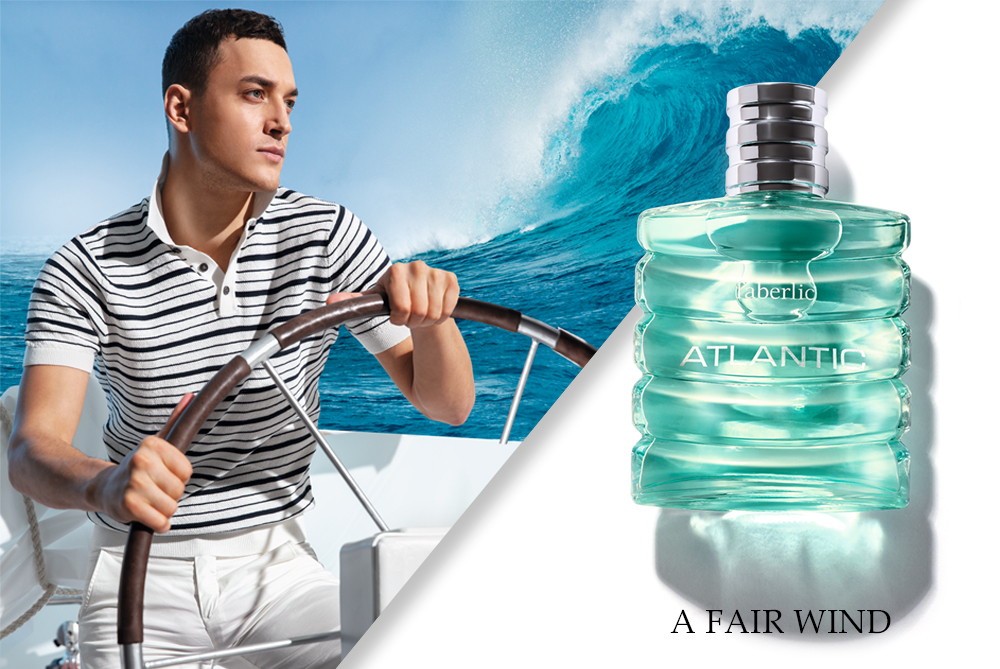 Conquering the Atlantic is the dream of all yachtsmen, travellers, and adventurers. Challenging the elements, understanding that everything is in your hands, enjoying absolute freedom, paying no mind to date or time is a sure-fire technique for inner harmony. Long live men's hobbies that take your breath away!
Aquatic, citrus-green Atlantic (3250) is a fresh oceanic fragrance filled with the cool breath of an Atlantic breeze. Top notes of lime, lavender, and green leaves instantly freshen, and the sea chord accompanied by cypress gives energy, while cedar, sandalwood, and amber in the trail linger like a romantic memory.
The formula of Atlantic was designed by French perfumer Emilie Coppermann exclusively for Faberlic. Try this new product at 50% off in catalogue №7!