New moisturising format in the Beautylab series!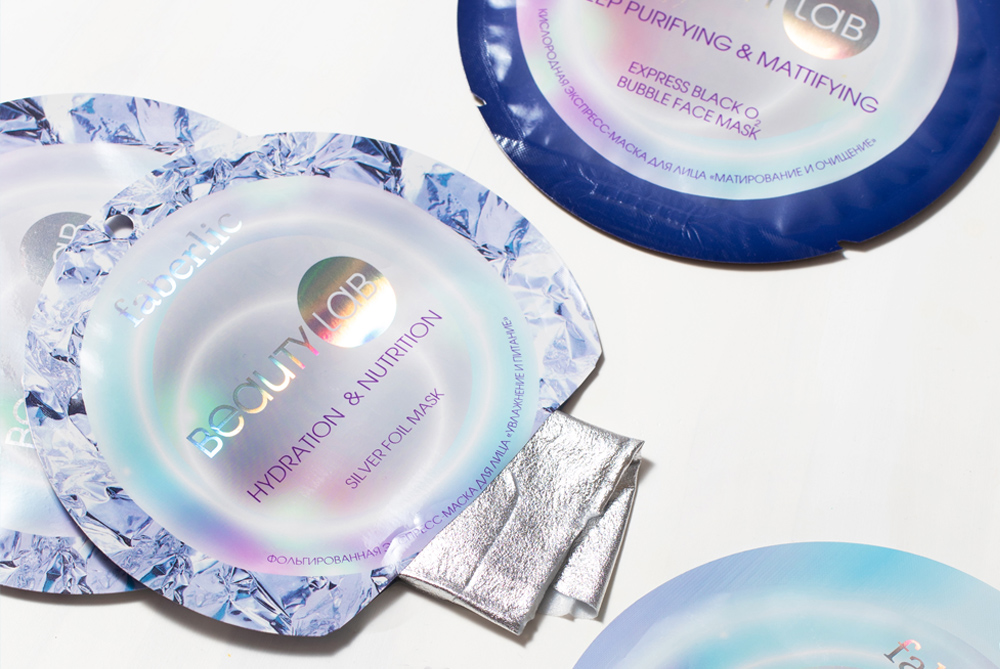 When you're short on time, even skin prone to dryness and irritation can be made to look radiant! The Beautylab series has a quick solution to this problem: try the mask with a nourishing and moisturising wow effect.
The Hydration and Nutrition Silver Foil Mask (0224) was created especially for dry and dehydrated skin. The top layer locks in moisture, creates a thermal effect, opens your pores, and helps active ingredients penetrate deeper into your skin. The nourishing emulsion with aloe juice, panthenol, and camellia and witch-hazel extracts instantly nourishes your skin with micro-nutrients, moisturises, and restores.
Just unpack the mask and apply it to your face. You won't need additional tools and water or cleansers for washing, just gently rub the rest of the emulsion into your skin and prolong its effect.
Use it for 25 minutes 1-2 times a week to make your skin radiant, velvety, and renewed! Try this new product at a special price in the new catalogue.