For women's health: new product in catalogue №7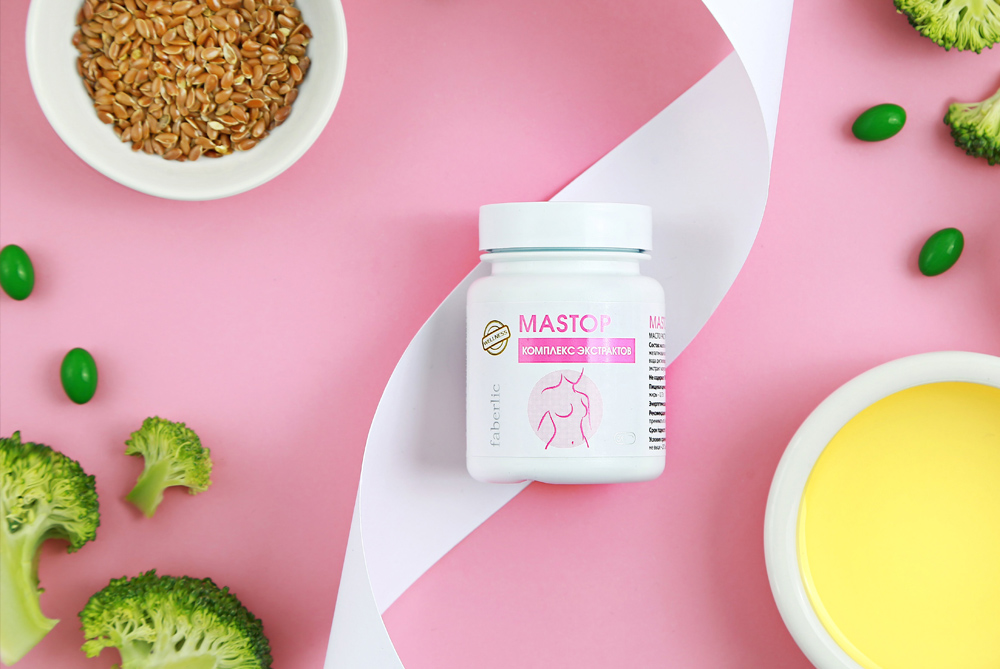 Complex daily diet supplements will help you stay cheerful and well at any time of the year, whether during stressful times or after the post-spring vitamin deficiency. Help your body deal with lack of energy and stay in tone. Our Wellness series products are here to help!
Mastop Capsules (15642), a mix of white flax and chia oils supplemented with broccoli extract. Use it for the prevention of mastopathy and reproductive system diseases, for better health during PMS, and against pain in mammary glands.
Chia seed oil is helpful for normalizing metabolism. It's a source of vitamin E, magnesium, and phytosterols, which are excellent for women's health.
White flax oil normalizes hormonal balance, eases PMS, and improves well-being.
Broccoli extract is rich in potassium, magnesium, calcium, iron, vitamins PP, U, and beta-carotene.