Whos in charge of the kitchen? New Faberlic Home series product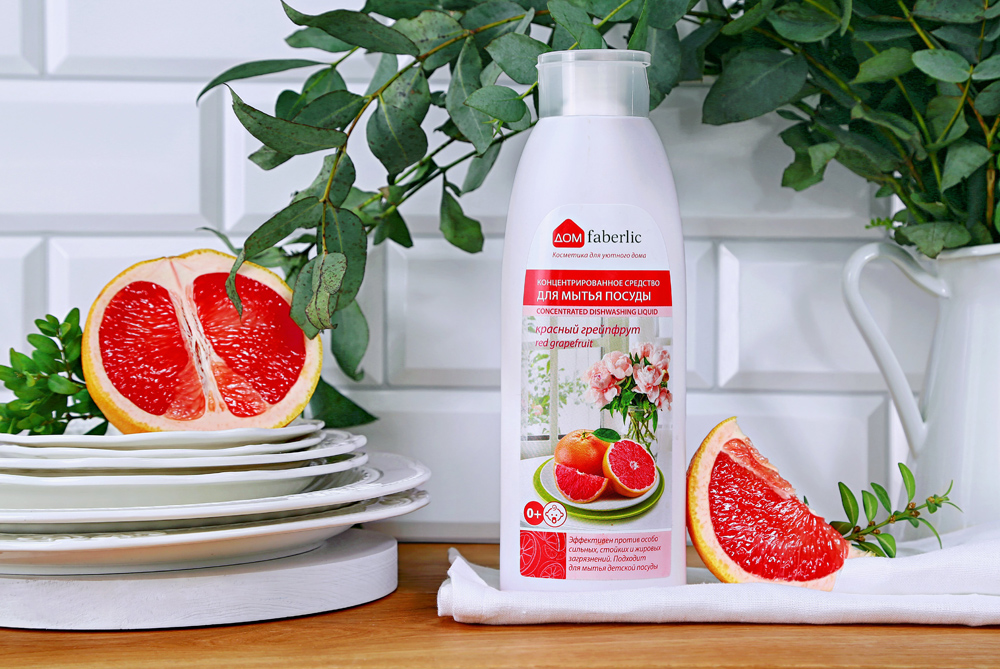 A pile of dirty dishes is just an excuse to smile! Remember that you are not alone, because you have reliable helpers from the Faberlic Home collection. Deal with household tasks effortlessly, and enjoy cleanliness.
Concentrated dish detergent is a best-seller and a favourite product of homemakers everywhere who care about the whole family's health. The thick, concentrated gel easily removes dirt, oil, food remnants, and at the same time completely washes off with water, leaving a subtle scent on the surface of your dishes! This product does not irritate or dry out your hands, and is suitable for children's dishes, toys, bottles, and pacifiers.
A juicy red grapefruit (11830) scented product is all-new in catalogue №7. Bioenzymes in the gel composition help deal with hard-to-remove food remnants. You can also use this universal product to wash fruits and vegetables with thick skin, and it's environmentally-friendly, too.
Order now and try the new scent at a special 50% discount!