To the beach! New products in catalogue №8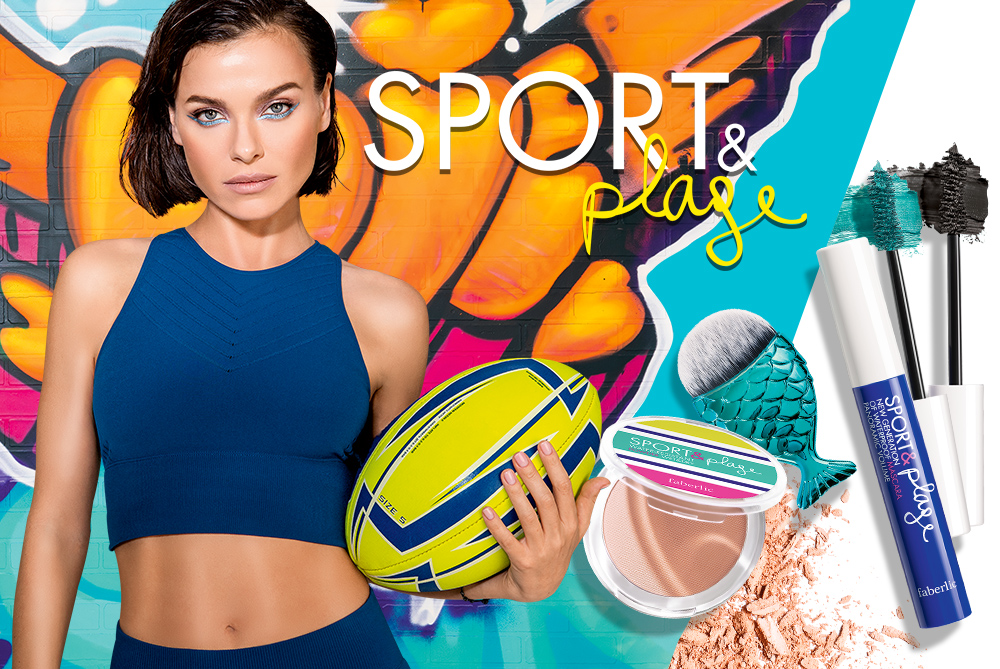 We haven't had drive like this for a long time! When your life is movement and bringing dreams closer is an everyday affair, you need show-stopping makeup. Our new line for hot days and active vacation is presented by singer Elena Temnikova! This is SPORT&plage.
Waterproof Mascara (5637-5638) will give your eyelashes volume and curl, and make your gaze something special! The fibre brush coats evenly with just one swipe, and the long-lasting formula keeps your makeup looking good all day long despite heat or humidity.
Use the Shadow Sticks and Long-Wear Eyeliner for luscious accents! The bright colour palette, metallic finish, compact packaging, and waterproof composition are a combination that will come in handy in any weather.
Universal Powder (6339) contains water-repellent talc, so it will stay on even in the rain or in the pool. Thanks to the Wet&Dry texture, you can use this new product as a foundation. Apply with the Compact Flat Brush (11732) with a cap and a stylish design!
The Lip Marker will provide long-lasting colour with no discomfort! The composition contains mango extract and pantenol, and the marker stays on your lips for up to 10 hours without losing its brightness.