San Remo: fashion hub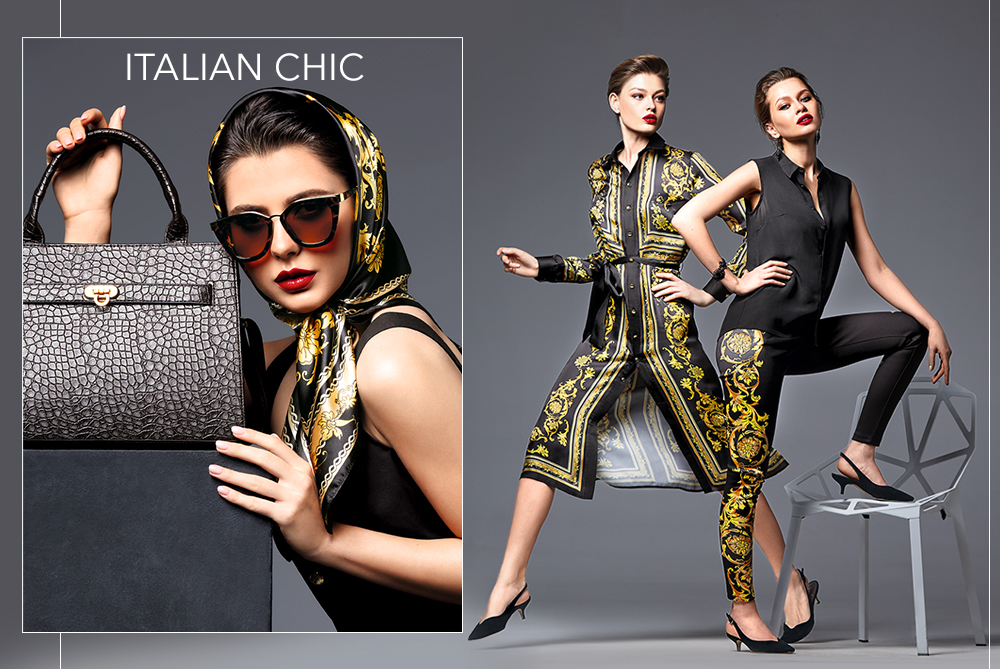 Meet everyday fashion imbued with the spirit of Italy — this summer, you'll see even more stylish combinations and classic motifs in a whole new way! Finding a model that suits your taste and figure in the new clothing and accessory collection is easy, because we combined a universal palette, noble heraldic ornaments, animal prints, and loose silhouettes.
Dramatic black, expressive red, feminine white — create your own combinations of clothes that go perfectly with each other. Want to add a sunny day mood to your look? Choose models in a lovely shade of mustard!
And don't forget that it's the season for bright prints: bold leopard or ornate exquisite gold ornaments will transform basic silhouettes. We're betting on fashion looks and focusing on the details! Complement your ensemble with imitation lace jewellery, an embossed faux-reptile bag, and shoes with a comfortable heel.