Take comfort with you! New Expert Pharma products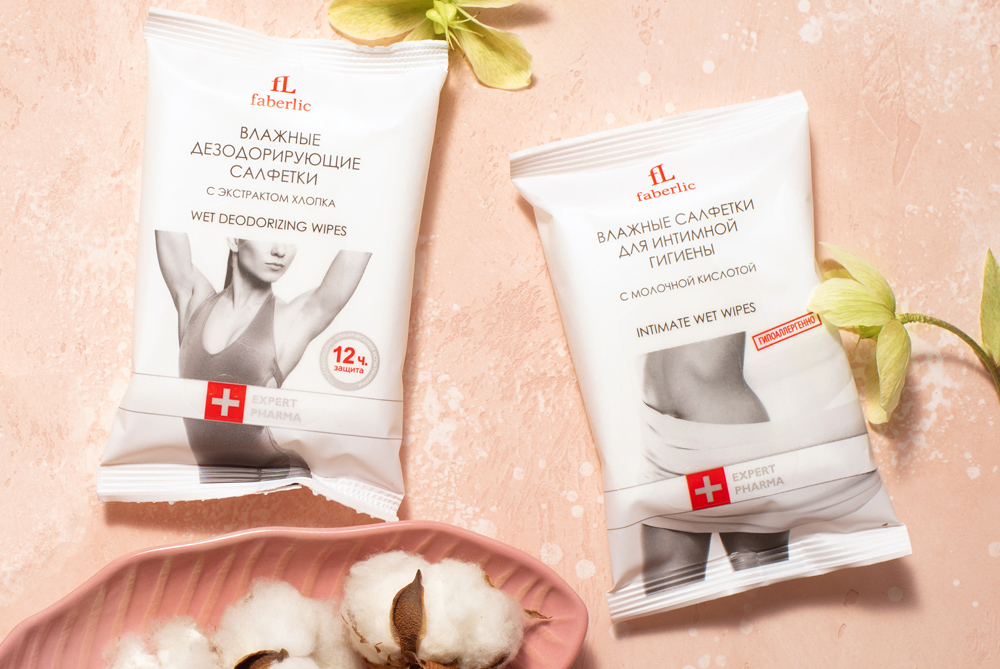 Quick body care can be effective, too! Meet our new products for great trips where every detail gets attention. Expert Pharma hypoallergenic wet wipes do not contain alcohol, protect against unpleasant odours, are convenient on the road, and are suitable for everyday use.
Deodorizing wet wipes (2469) with cotton extract will keep you feeling fresh, soft, and comfortable wherever you are! The wipes cleanse and remove unpleasant odours without blocking sweat glands. A clean feel for up to 12 hours.
Wet wipes for intimate hygiene (2067) refresh, moisturize, soften, and soothe the skin. Lactic acid supports the natural microflora of sensitive areas, and the wipes won't cause irritation or allergic reactions.