Hit the road! New products for travelling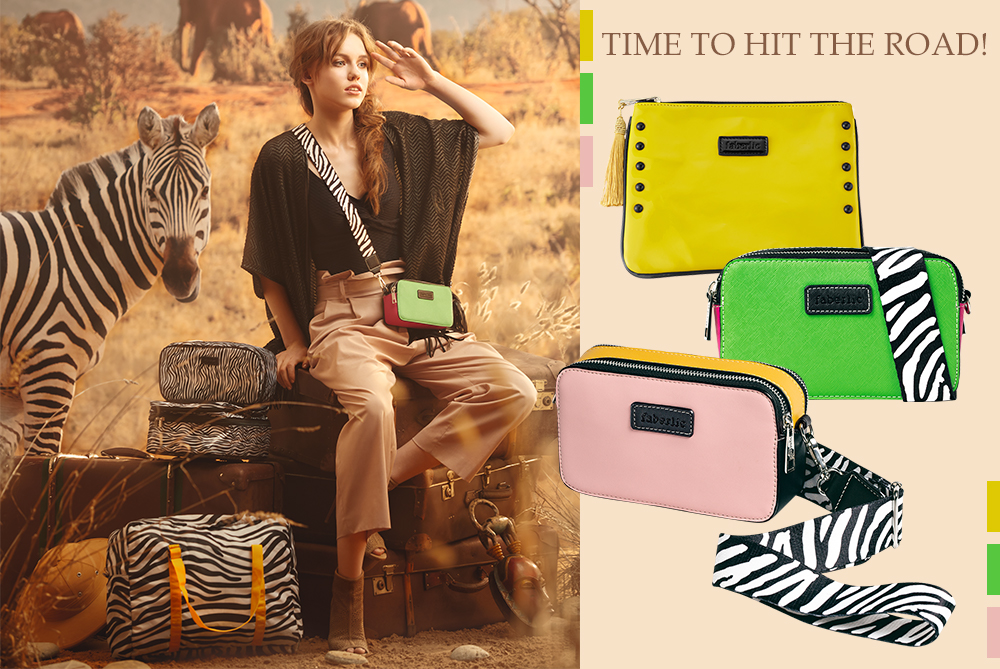 A hot safari or relaxing on the coast? Exotic wilderness or popular tourist routes? Make the new summer yours, and every little thing will help you remember the impressions that you made! Meet our collection of travel accessories and carry more—more positive emotions.
The colours of wild nature, mood of a trailblazer, trendy animal prints, and bright details are the kind of baggage you can go far with! Pack everything you need into traditional organizers and use transformer accessories if you run into an unforeseeable situation. Pack your favourite gadgets and travel notebooks in bright clutches, and roomy cosmetics bags will hold your supply of beauty products and dozens of useful little things.
The new collection brings you fashionable shapes, practical solutions, bold combinations, just everything you need to travel new routes! A roomy shoulder bag with a wide strap, a bright pink clutch, and even a portable luggage scale are already here in the new Faberlic catalogue.