Fragrance impressions: Travel collection set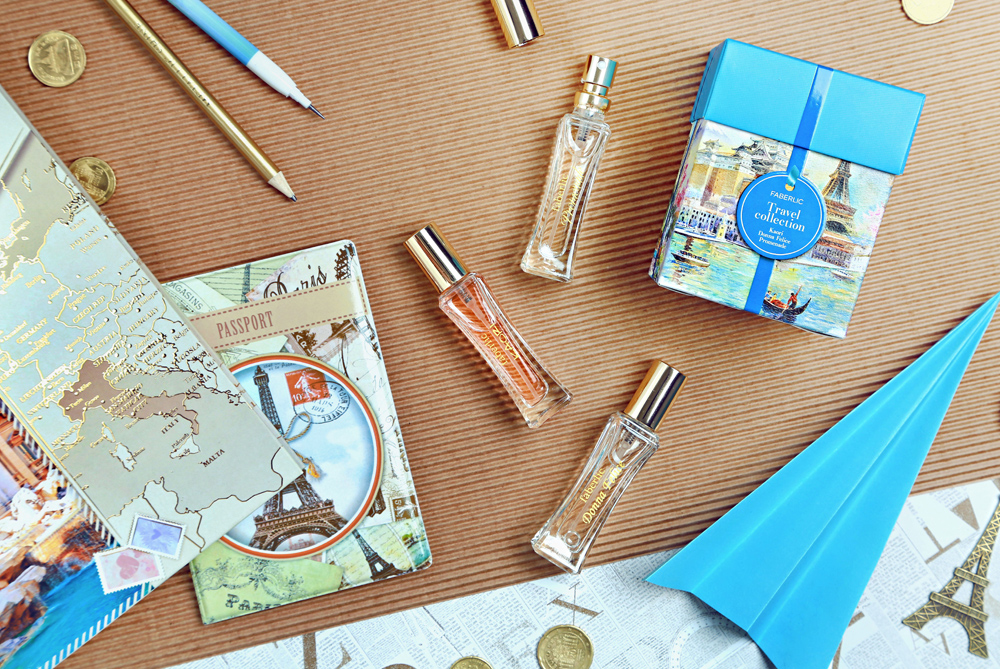 Impressions are fleeting and everybody wants to keep more of the brightest ones in their memory. Your aide in this will be our set of popular fragrance adventures, recognizable hit perfumes that are well-liked and unforgettable. Three delicate summer compositions in one gift set!
Kaori is a fresh, floral-fruity fragrance with hints of rose, water lily, bergamot, and cherry blossom. A refined pleasure, just like sakura viewing!
Donna Felice, a woody-citrus mix of tangerine, lily of the valley, and teak. A sparkling and fervent fragrance of sultry Sicily.
Promenade, a fresh, floral-citrus perfume with a sea breeze chord and the spirit of a Cote D'Azur stroll. The heart of this fragrance contains peony and lily, and the trail is cedar and white musk.
Gift these mini impressions to others and take them with you wherever you go! This new product is an elegant format that's perfect for travel, with beautiful gift packaging.