Handy little things! Home accessories in catalogue No.9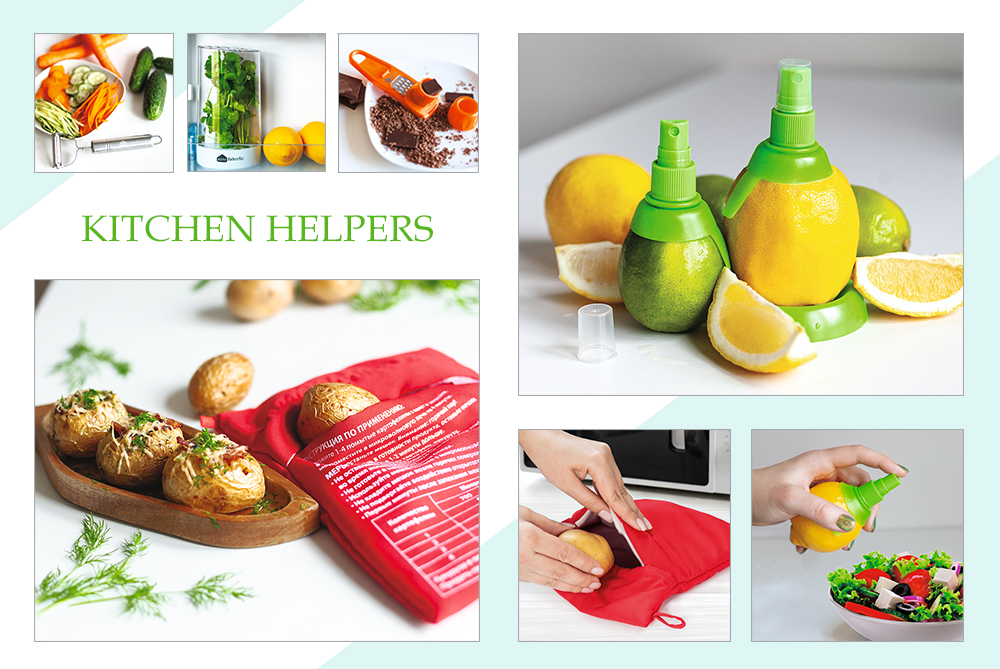 Let cleaning bring you joy, and culinary experiments bring you fun! Find accessories for perfect tidiness in the new Faberlic catalogue.
The transparent container (11723) with a water tank keeps greens fresh and protects them from outside smells for up to two weeks! The curved peeler (11779) removes a thin layer of peel and shreds vegetables perfectly. The set includes two stainless steel heads.
The citrus squeezer (11777) carefully squeezes lemon and orange juice. Useful when preparing cut vegetables and fruit, salads, and fish. The mini grater (11749) is suitable for small or sliced products like garlic, chocolate, or cheese. Use the baking bag (11780) to cook vegetables in a microwave or to quickly heat up pastries.
The anti-mosquito door screen (11783) protects against insects, poplar fibres, and street dust. The shutters are quick and easy to close with magnets, and reliably stays in place in the doorway. The floor mop with a telescopic handle (11778) and removable nozzle will be your reliable helper when cleaning hard-to-reach places! Suitable for wet and dry cleaning on all surfaces.