NO SNOW: anti-dandruff series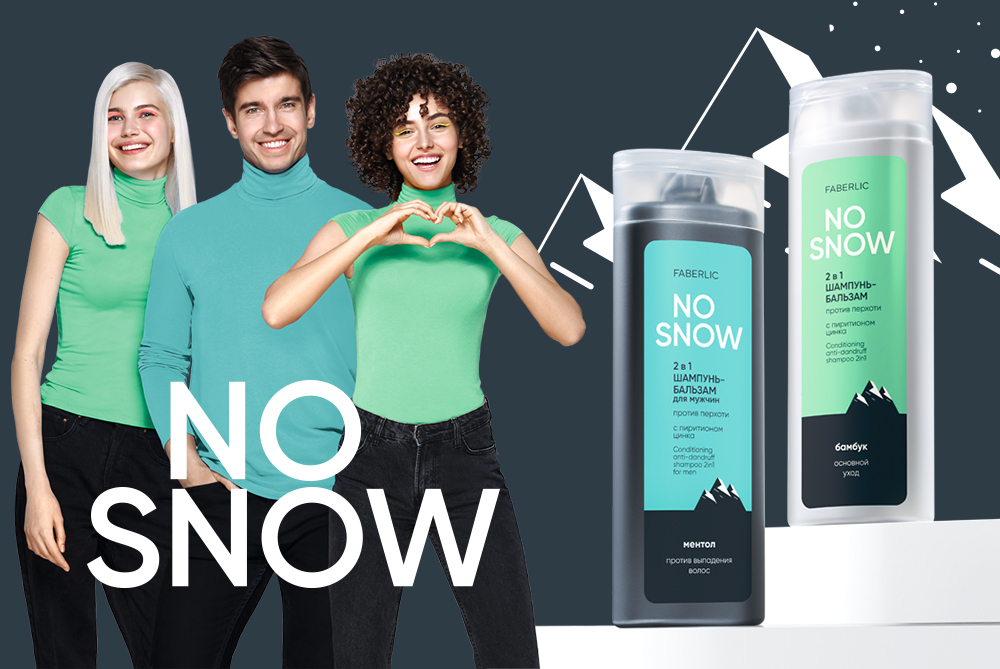 The white powder on snowcapped mountain peaks makes them look incredibly fresh and extremely attractive! The landscape may be covered in snow, but your hair won't be. We designed a special anti-dandruff line for those who are tired of carrying an extra load on their shoulders.
NO SNOW is a universal series that cares for hair of any type. The zinc pyrithionate in shampoos and balms quickly removes the fungus that causes dandruff and prevents it from appearing again, soothes your skin, and relieves discomfort. Caring ingredients gently care for your hair, helping it keep its purity, strength, and shine.
Sea minerals nourish hair roots and strengthen strands from root to tip. Bamboo restores hair and fills it with moisture. Green tea controls the production of sebum and helps hair stay shiny and fresh. Menthol gives you a pleasant feeling of cleanliness.
Use it every day—the new line is effective from the very first application! Try these new products at special price, 45% off, in catalogue No.10.