I love Korea! New products in the iSeul series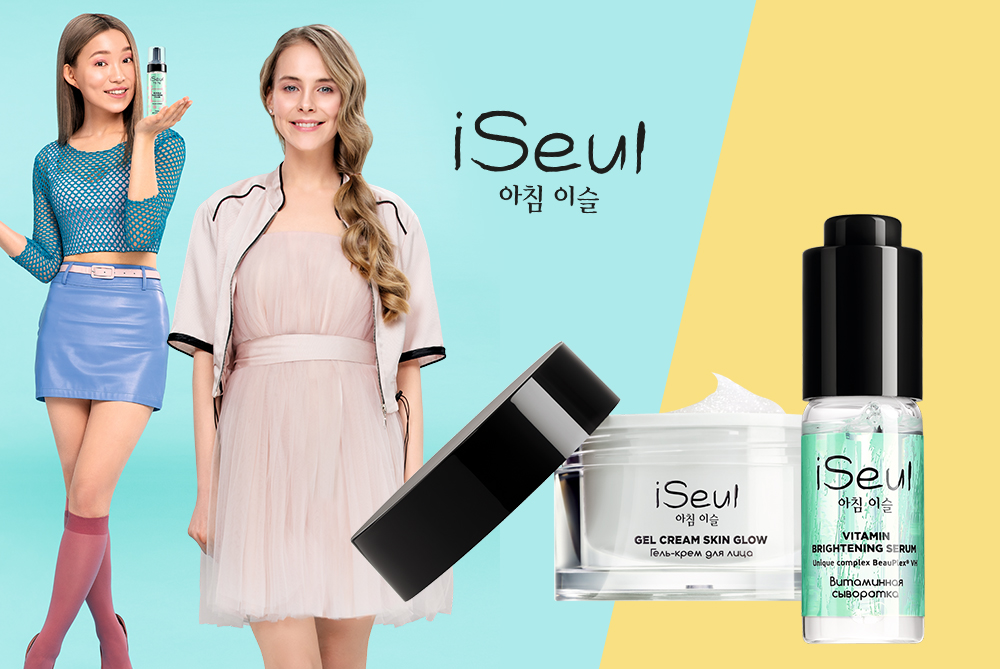 We are all for a systematic approach! In this joint development of Faberlic and leading Korean laboratories, the iSeul system, each component works towards the result. The chok-chok effect, which is the dewy shine of fresh, clean, young skin, will stay with you for a long time! Use products together to see their effect even faster. New products in iSeul series protect your skin from dryness and help maintain a healthy complexion.
Gel Cream (0854) with a silky, melting texture intensively moisturizes your skin, keeping it looking fresh and radiant! Dunaliella Salina Algae forms an invisible veil on your skin's surface, which retains moisture, and birch juice extract fights pigmentation.
Vitamin Serum (0853) nourishes and moisturizes your skin and prevents the appearance of pigment spots. Beauplex VH Vitamin Complex restores and energizes your skin. The composition includes vitamins E, B3, B6, B5, and C. Can be applied separately, or with a night or day cream to enhance its effect.
The iSeul series is real Korean ingredients in innovative formulations designed with European skin types in mind.