Moisturizing right now! New product in Verbena series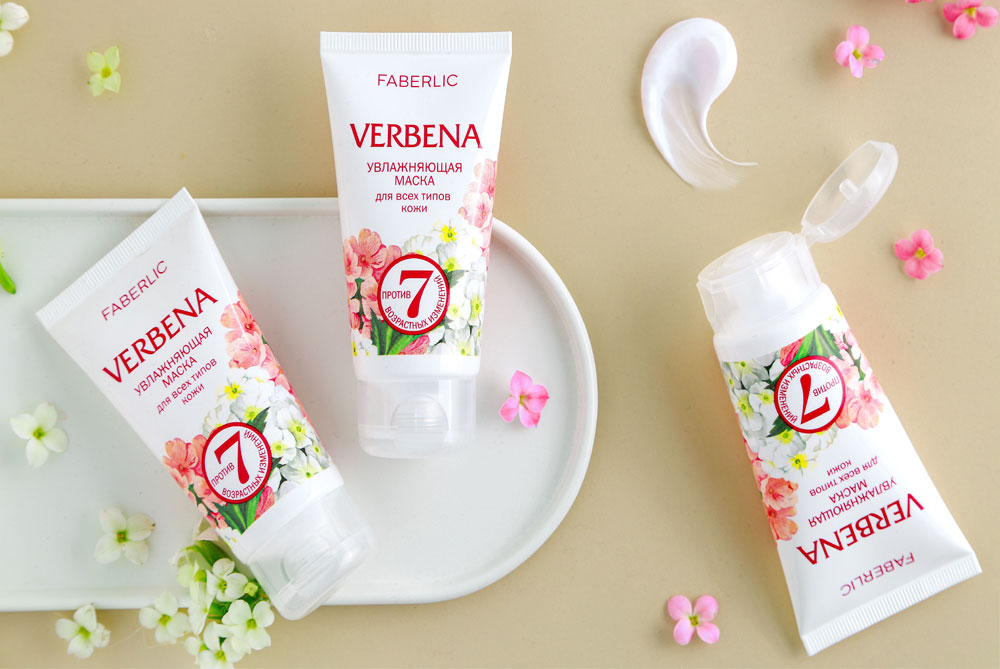 Vervain helps us fight the signs of age! The Vitalayer® Complex extracted from vervain evens your skin contour and complexion, reduces wrinkles, prevents pigmentation, and makes pores less visible. Use the power of plants to restore skin's elasticity, radiance, and blossoming appearance! Meet a new product in the Verbena series: a moisturizing mask for perfect softness and healthy skin tone, even in the summer heat.
The Moisturizing Mask (0874) restores the moisture balance on your skin's surface, helps smooth wrinkles, and eliminates irritation and peeling. Apply to cleansed skin for 10-15 minutes. If you need intensive moisturizing, then leave it on overnight.
Verbena is suitable for any skin type and helps strengthen its natural barrier functions. The light texture of cream, milk, or a mask is perfect for summer, and your skin stays soft, supple, and moisturized. Try the new mask at a special price in catalogue №10!