Tangerine excitement: it's Vitamania!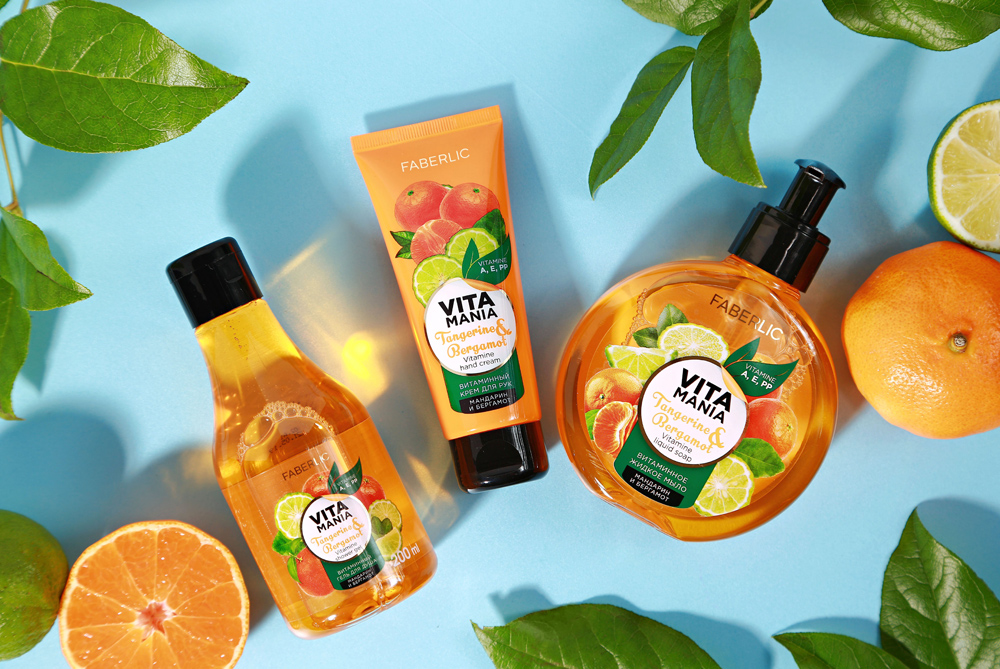 Sweet tangerine and fresh lime work wonders! This vitamin power couple will provide your skin with basic care and put you in a cheerful mood. All day long!
Vitamin Hand Cream (2333) moisturizes and protects your skin, plus is instantly absorbed without leaving a sticky layer. This weightless veil with a rich citrus aroma will cheer you up at home, in the office, or even out on a walk!
Vitamin Liquid Soap (2329) gently cleanses your skin without drying it out. The gentle moisturizing texture cares for your hands as you wash them! And the cheerful aroma of tangerine and bergamot will make your day a little brighter.
After you apply it to your skin, the Vitamin Shower Gel (2328) turns into a gentle, fragrant foam that softens and moisturizes. Juicy citrus notes invigorate and refresh, and the light, nourishing texture gently cleanses your skin without dryness or irritation.
Look for bright aromas and formulas packed with vitamins in the Vitamania series! We gathered all your favourite ingredients into one bright collection with a summery mood.