Your kind of vacation: Weekend Collection fragrances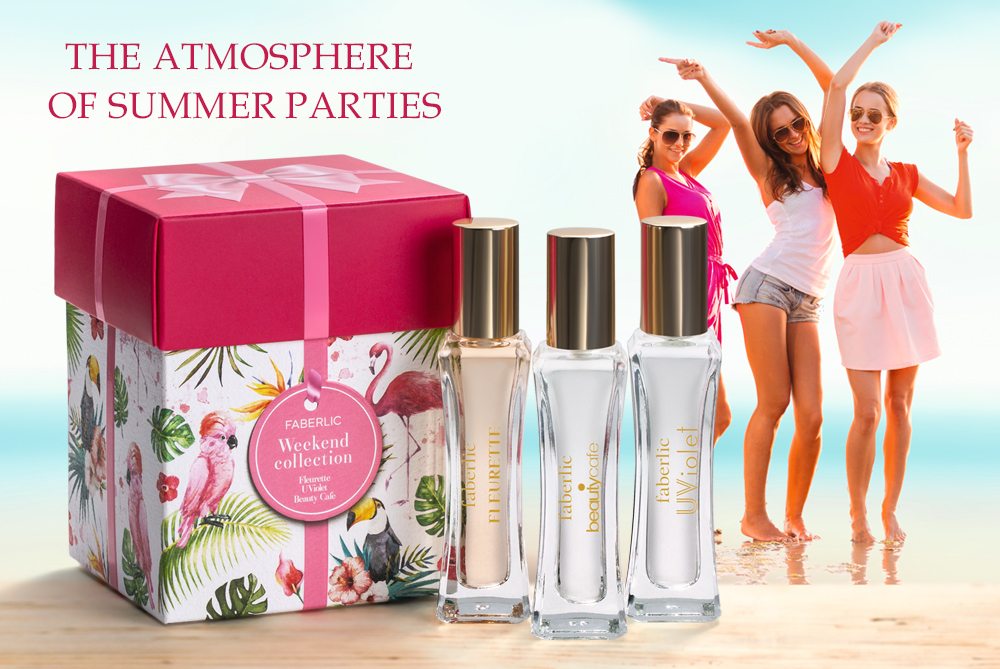 Meet great perfume ideas for a busy weekend. A new set of bestselling fragrances in travel-sized versions are here in the Faberlic catalogue!
Where can you go for a couple of days to relax from the workweek rush, recharge, and find inspiration? We have at least three proven routes.
Do you want to get closer to nature, stroll along shady paths, and free yourself from heavy thoughts? Leave the city and take along fruity-floral Fleurette, a fragrance for a relaxing holiday and floral freshness. Bergamot and Orange blossom will provide you with romantic harmony, and peony and lily-of-the-valley will give the world a fairy tale mood!
Do you love urban beauty, with narrow paved streets and ancient architecture? Spend a couple of evenings in a cosy cafe close to historical monuments and famous places! Floral-powder fragrance Beauty Café will be just the thing when the evening finds you on an airy veranda with a cup of your favourite drink. Lime blossom and apple will help you indulge in the taste of life, and white musk and iris will put you at the centre of attention.
Do you prefer nightlife and unstoppable drive? Let the amazing scent of pink grapefruit get your head spinning. It also has purple magnolia, and ripe blackberry, and luxurious amber, and delicious vanilla... This is floral-fruity Uviolet, a fragrance for an action-packed summer weekend.