Theyre waiting for you at home: new in catalogue No.11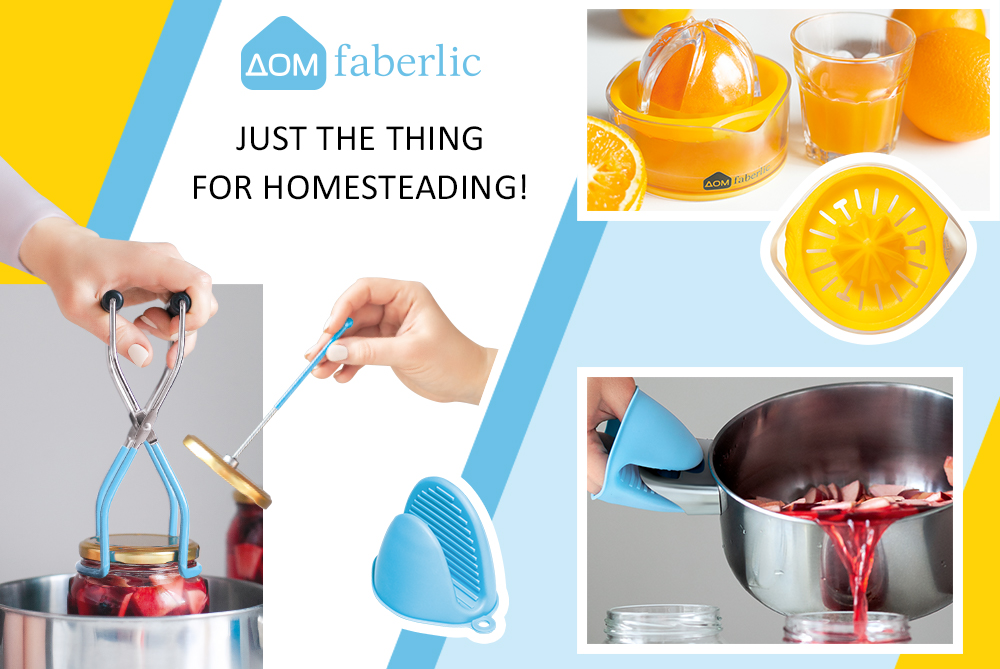 It's the season of countryside living: so many things to do, but don't forget to enjoy the sun and warm weather. These new products for your home will make your summer even simpler and more pleasant!
Start your morning with a helping of positivity: a glass of orange juice will brighten up any breakfast! All you'll need is a couple of juicy fruits and a compact citrus squeezer (11787) from the Faberlic catalogue. The new product has a small volume (200 ml) and a special device for holding the fruit. The simple design is convenient and durable: all you need is a few quick motions to make your drink, no electricity required.
Your cheerful morning will ease into a productive day. Are you going to replenish your pantry with a batch of jam or compote? Make the process simpler and more enjoyable with accessories for canning. The silicone pot holder will protect your hands from burns, the tongs will help you take cans of any volume out of boiling water, and the magnetic holder will help you handle lids without touching them.
All that's left to do is to make the family dinner, talk about the day, and get a little closer to each other. Use transparent glass dishes for a cozy summer dinner to help dishes made with fresh berries, fruits, and vegetables look especially impressive!