Back to school! New collection of children's clothes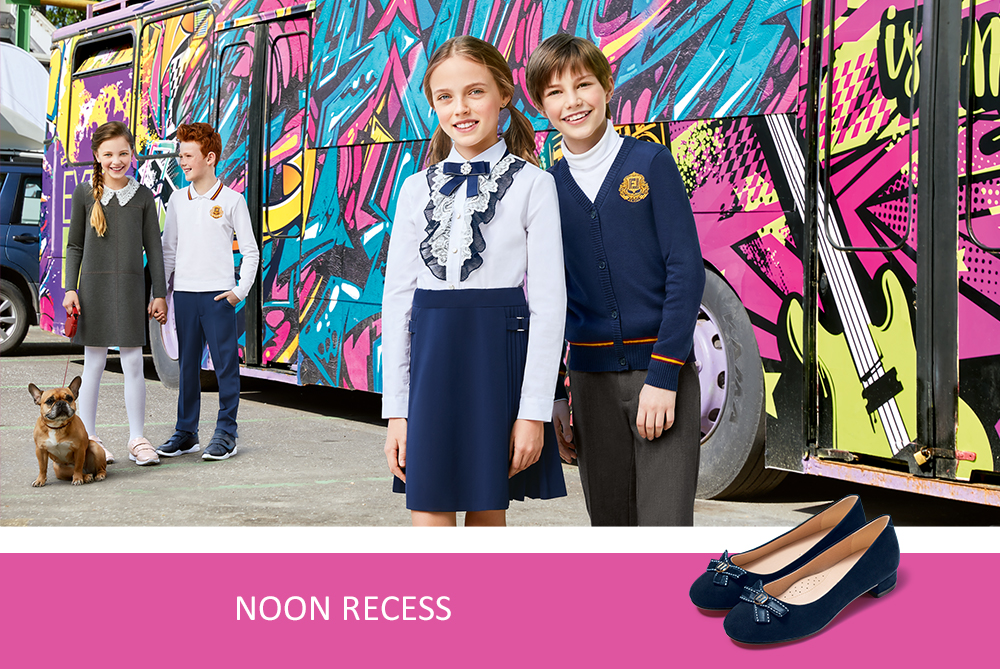 It's never too early to learn to be stylish. Faberlic school clothing collections are a combination of clean-cut style and romance, restraint and audacity, classic and street fashion. Our boys and girls are ready for the new school year. Are you?
Fashionable weekdays don't just mean bright colours, eye-catching patches, and sequined decorations. Trending now: a new look at the classics! Lace collars and loose dresses in dark hues are riding a wave of popularity again, combined with coloured tights and flat shoes. Ruffles and pleated panels effortlessly blend with casual style: romantic details will add some charm to formal uniforms!
Little fashionistas will appreciate clothes that are just like what the adults wear: piquet polos, turtlenecks, bombers, and jackets. They'll quickly adapt to creased trousers and knitted cardigans, since they look so independent in them that they'll be willing to take on real responsibility! Fashion as part of a rounded education? Why not! Our new school collection is already here in the Faberlic catalogue.