Even more body care: Expert modelling cream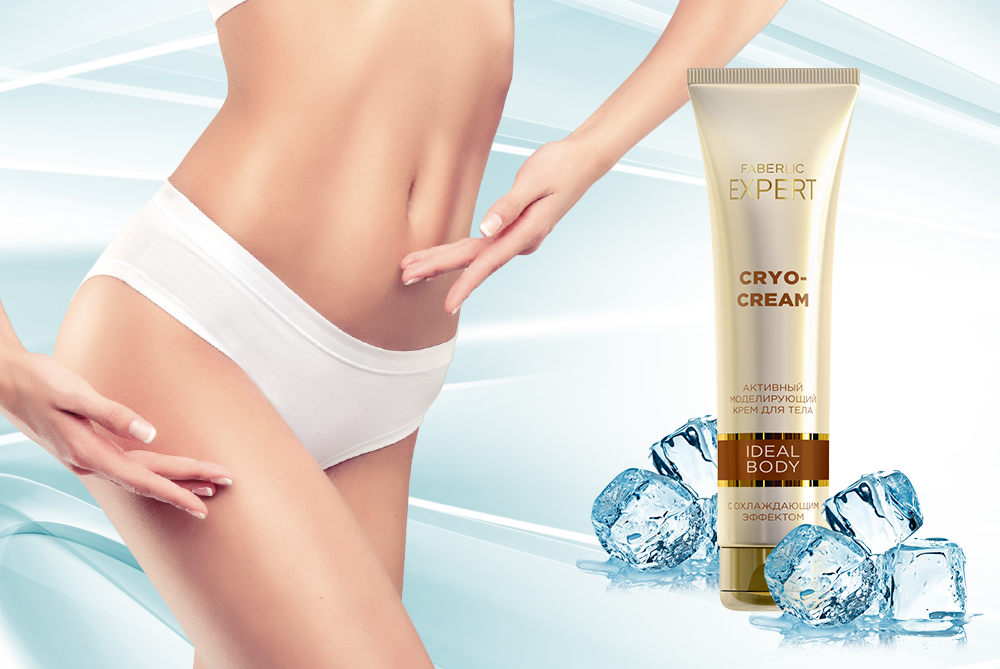 An ideal body is a result of painstaking and repetitive work. And we are here to make it a little more pleasant! Faberlic presents a new product for figure sculpting with a cooling effect. Active components in the cream enhance circulation and metabolism, helping you get rid of anything excess easily and naturally.
Body Modelling Cryocream (1238) can be used to lose inches in problem areas every day. Apply to the belly, hips, and rear. Complement the cryocream with other products from the Ideal Body Line and intense massage to achieve visible results faster!
Menthol cools and tones your skin. The active complex featuring brown kelp extracts improves blood circulation, helps break down fat cells, and reduces the formation of new ones.
L-carnitine accelerates fat burning. Caffeine tones your skin and helps remove excessive fluid. Allantoin moisturizes, softens, and smoothes your skin.
Try this new product in catalogue №11 at a special 40% discount!