After colouring: new product in the Expert series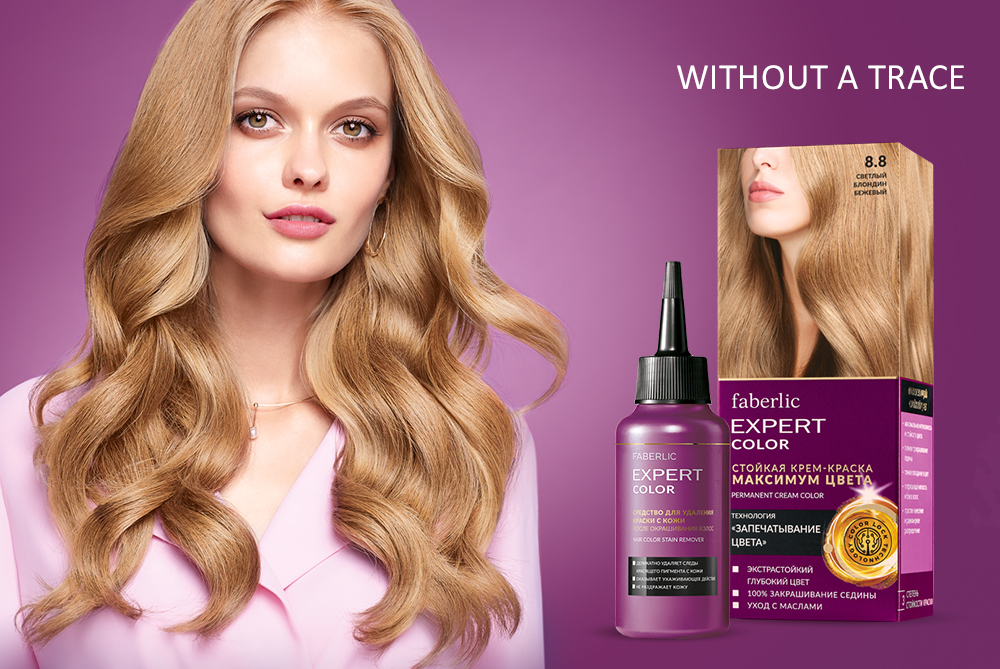 You have to clean your skin after every at-home colouring, because hair dye will certainly have gotten on your upper forehead around your hairline, on your neck, the tips of your ears, your temples, and even your hands! It is especially difficult to get rid of traces left by hair dye when they have time to dry and sink into the skin. There are some DIY methods, but they're inconvenient, and you'll have to put up with side effects like dryness, irritation, and peeling.
Try effective care just like at a salon, without leaving home! This complicated task is one for professionals, and the solution can be found in our special Expert series.
Hair Color Stain Remover (1812) gently cleanses your skin of dye residues without damaging or irritating it. You get a fast and reliable effect without drying or extra effort. D-panthenol softens and moisturizes your skin, leaving it not only clean but also good-looking. Apply the product to a cotton pad and remove dye residue by rubbing gently — it's no more difficult than removing makeup!
This new product is already in the catalogue, and until 11 August you can try it at a 45% discount.