Tea without ceremony with a new product from catalogue №12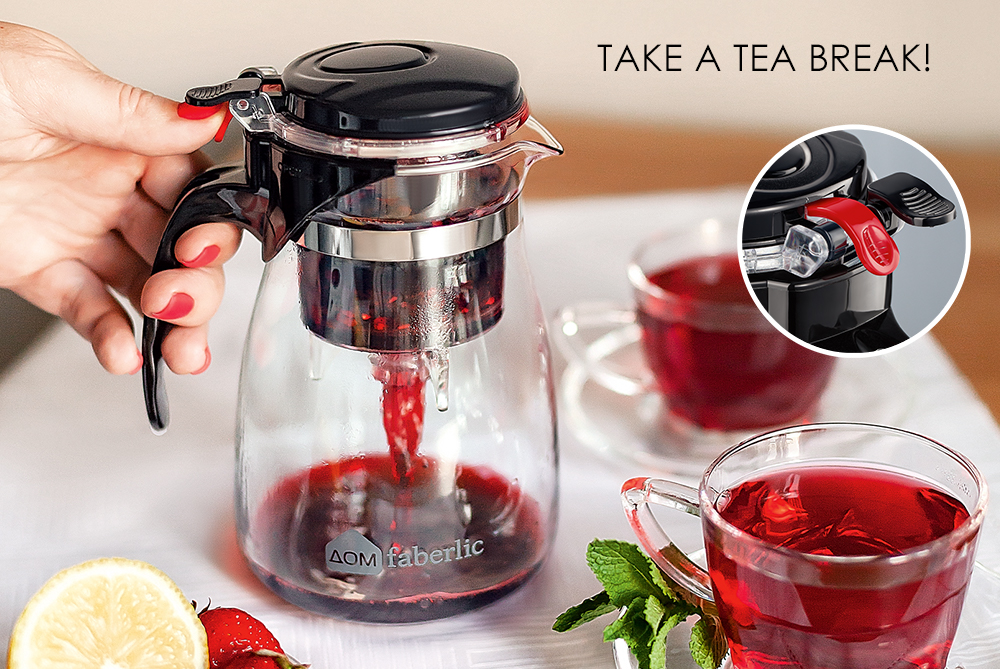 Tea is not just a drink. It is a special pleasure that anyone from a novice to the Emperor can allow themselves! The taste of the tea and the mood at the table largely depends on how you serve it and the tools you use to make it. Try a teapot with a special design that will make brewing, pouring, and tasting your fragrant infusions more convenient and pleasant.
The Gongfu Teapot (11793) has an unusual construction. Dry tea and any additional ingredients are poured into the inner flask with a mesh filter then covered with hot water, and the brewing process happens here. The prepared drink is poured into the pitcher at the touch of a button. The used tea leaves remain in the flask, and the pitcher contains nothing but fresh tea.
Gongfu allows you to control the strength of the tea, as the process can be stopped at any time. The device is suitable for both small and large-leaf tea as well as pressed tea, and the large volume (900 ml) is ideal for drinking tea during long conversations with good friends!