Add these to your top favourites! New products in catalogue №12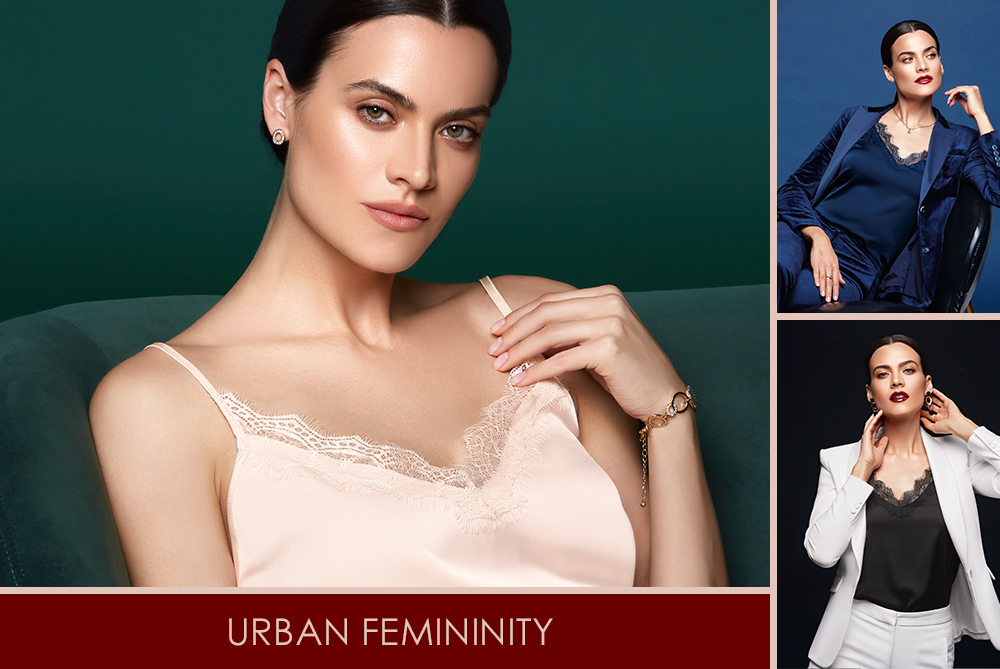 Lingerie style is at the peak of popularity. Elegant pieces with thin straps, lace trim, and made from light, flowing materials are now the hottest thing in office wardrobes. This is real emancipation: you can emphasize femininity and be formal at the same time, look carefree, and not be afraid of bold combinations. The Lingerie-Style Top is now a must-have for any woman's wardrobe! Not one, but several favourite shades for everyday and evenings.
The Faberlic v-neck lace top is easy to combine with a tight skirt or pantsuit, or wear with jeans and a fitted jacket. The adjustable straps and lace are a nod to its loungewear origins, and its straight silhouette and basic shades turn it into a practical part of your office wardrobe. Smooth fabric with a delicate sheen will pair beautifully with a bright velvet jacket, provide contrast to a denim outfit, and emphasize the romantic theme in a beige-toned look.
And, of course, these new tops are all at affordable prices, as always. Choose from six popular shades!