When is cold weather a problem? Never, when you're wearing new products from catalogue №12!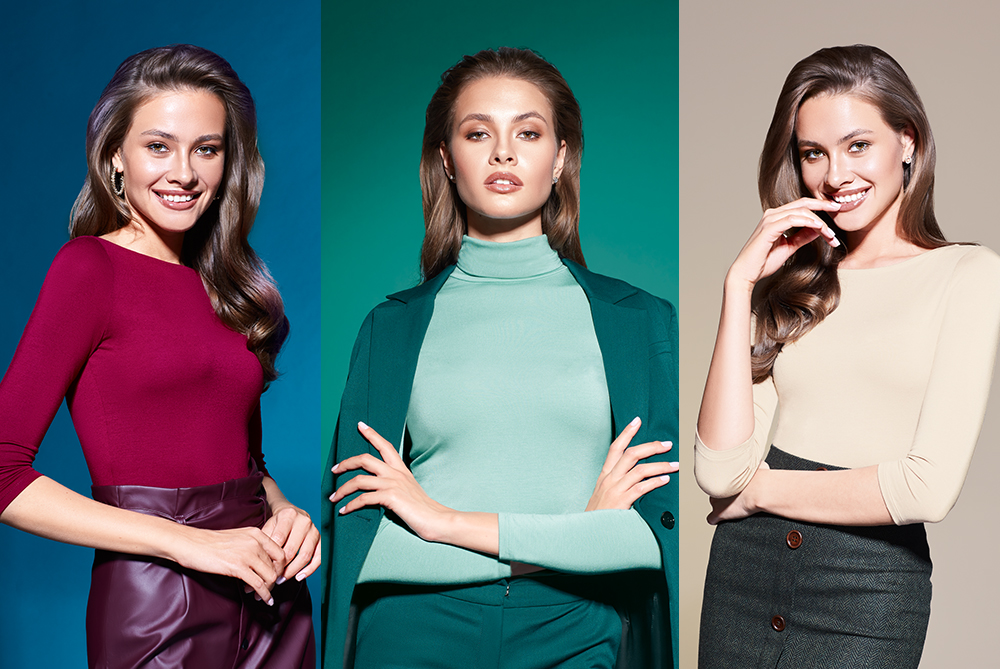 What's great about autumn? It constantly brings new opportunities. Changing clothes with the seasons inspires you to find yourself, and fresh combinations bring fabulous looks to life where you are your true self. Be fully prepared to welcome the season of feminine coats, elegant suits, and tweed skirts! The Faberlic catalogue is now stocked with a boatneck jumper and new shades of your favourite turtlenecks.
This jumper will be your fall favourite! It will embrace you with its thin viscose knit, warm your soul with its colours, and emphasize your neck and shoulders. Cropped sleeves are a proven solution for a busy day. These new products have a fitted cut, and they are made from soft, stretchy material that is shine-free.
Are you looking for unusual shades for a stylish accent? Our new products for the jersey season are at your service! Bright classic turtlenecks in colours you've been dreaming of: soft mint, rich plum, and incredible barberry!