Super Long-Lasting! New nail polishes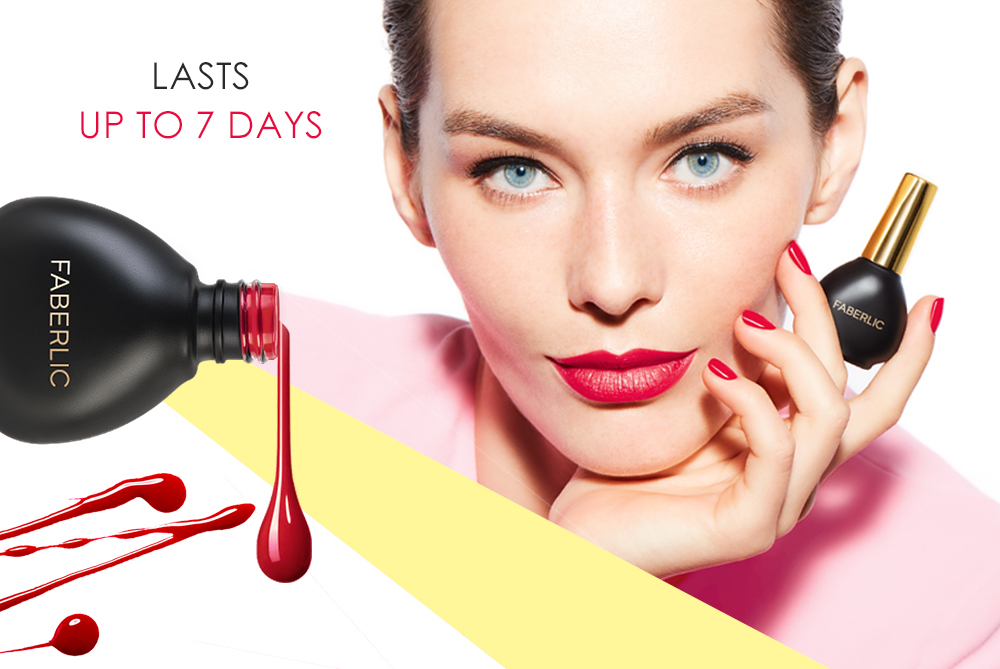 Manicures take so much time... Giving yourself a long-lasting manicure means applying a base coat, several layers of polish, a top coat, then waiting patiently for a few hours for the results. Gel polishes are an alternative, but come with their own disadvantages. You need a special lamp and nails coated with gel become weakened and require careful revitalization.
The Faberlic catalogue now offers you a solution for easy and effective results: Gel Coat polishes. Your at-home manicure will be just as good as a salon one!
Lasts up to 7 days. Apply 1-2 layers on deoiled nails without a base coat, and don't forget the edges. You won't need any special equipment, because the polish dries without a lamp and creates long-lasting coverage without a special drying coat.
The special wide brush lets you conveniently apply the polish to the entire nail surface in two or three swipes. The spectacular glossy finish will last so long that you'll have enough time to start missing your step-by-step manicure procedure... Try any of our ten trendy shades at an attractive price!
More interesting information about Gel Coat polish >>