Sweet dreams! New products in the Monsters series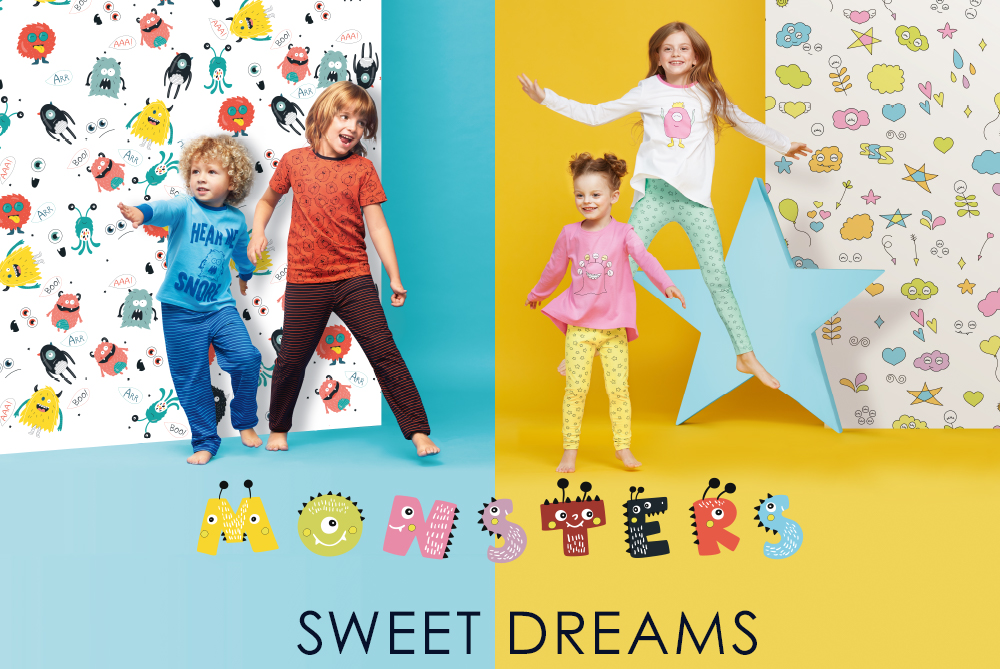 Kids can play, have fun, and use their imaginations day and night. And yet night is the most magical time, when children believe in miracles. Bright pyjamas from the Monsters collection are true friends for little dreamers. Fun monster prints will put them a great mood and help them fall asleep and wake up with a smile!
The new collection of children's pyjamas is made from soft cotton-blend jersey, very pleasant and gentle to the touch. They are cosy and warm, don't restrict movement, and are suitable not only for sleep, but also for active evening games. For girls we have prepared a romantic pastel palette of yellow, pink, and mint shades, and for boys - fashionable red-orange and blue models with good-natured and emotional characters.
The new collection also contains an unusual nightgown with an asymmetrical hem, practical leggings, warm T-shirts, loose sleeping pants, and sets of colourful briefs with an original design. Great New Year presents for little fashionistas!