Winter care: new products in catalogue №17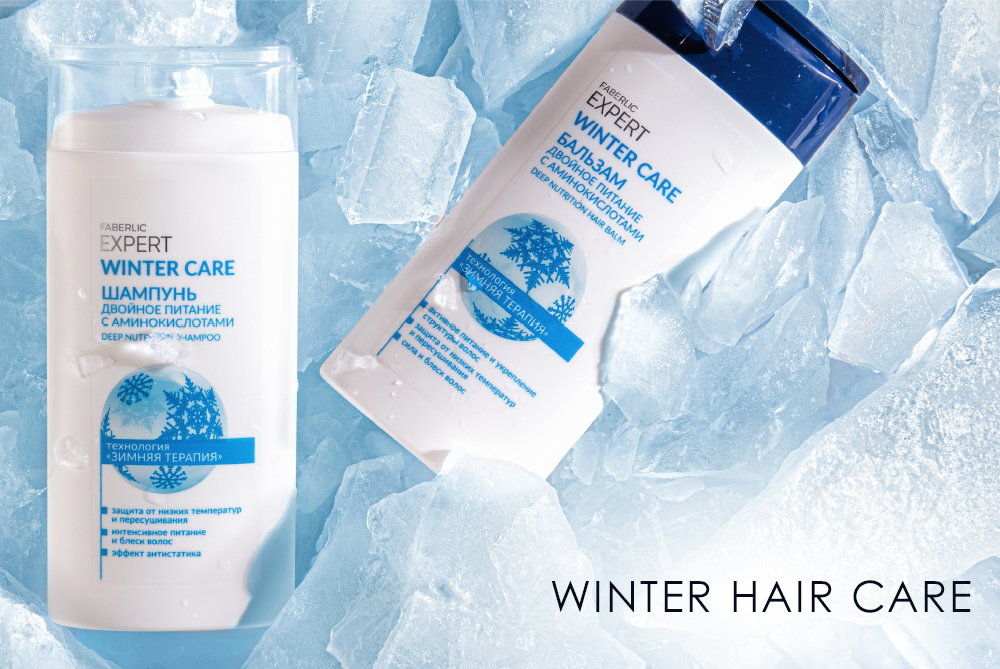 Your hair needs special care in winter: protection against temperature changes, frosty air, high humidity, and chilling wind. The Winter Care limited series is designed especially for the cold season.
Based on Winter Therapy technology, these products full of amino acids protect hair from drying and low temperatures, intensively nourish and moisturize, and remove static electricity. Suitable for daily use!
Double Nourishment Shampoo (7772) makes your hair shiny and soft, supplements missing nutrients, and has an antistatic effect. Use as often as you like - the amino acid-rich formula takes care of your hair without overloading it.
Double Nourishment Balm (7773) strengthens your hair structure, moisturizes, and protects against low temperatures, wind, and dry indoor air. The product restores your hair's strength and healthy appearance, prevents brittleness and coarseness, and helps tame unruly strands.