Freshness with a juicy aroma: new product in cat. №17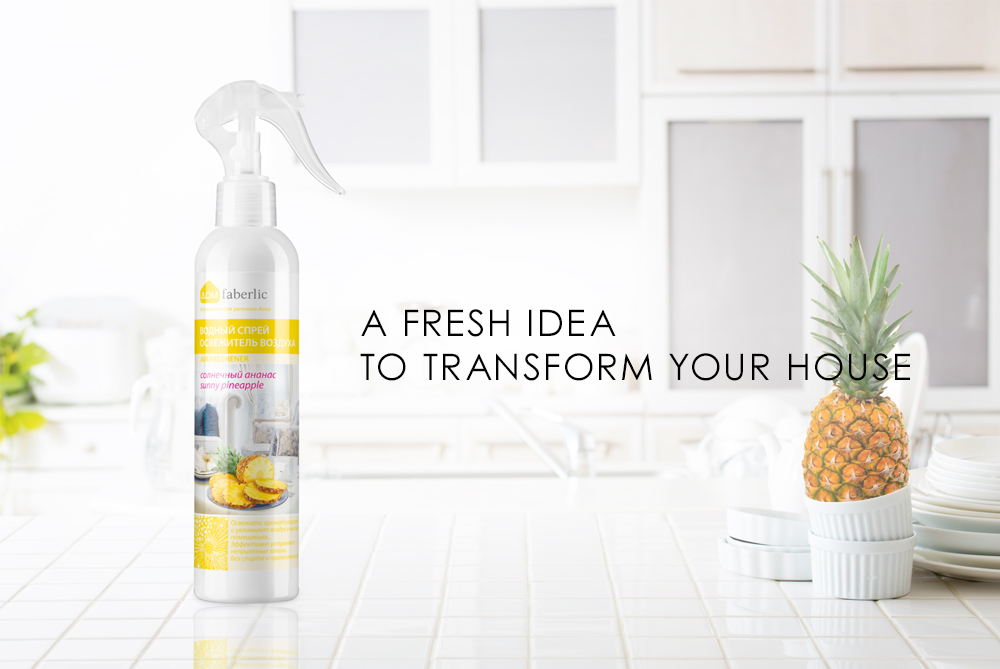 Just one motion, and cleanliness is here to stay in your house! That's how water-based air freshener, the final touch on both daily and major cleaning, works. The product is based on cosmetic components:
– safe and environmentally friendly,
– quickly eliminates unpleasant and strong odours,
– fills the house with a delicate aroma,
– removes household dust from the air.
A bestseller in the Faberlic Home series! Meet the newest fragrance.
Sunny Pineapple (11811) is instantly uplifting. The rich fruit composition invigorates and gives you a boost of energy when there's nothing but grey outside your window. Use it in your bathroom, kitchen, bedroom and nursery, as well as in your car or on any home textiles.
The gentle, water-based composition does not contain alcohols or propellant gases! Safe for all households, including for use around pets and small children.