Warm feet: new products in catalogue №17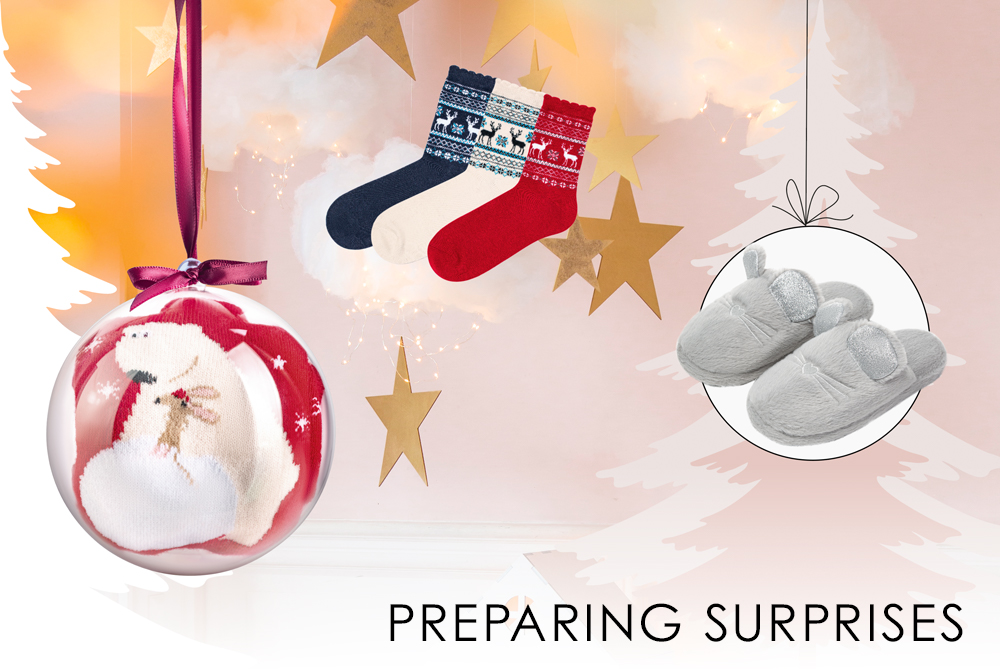 The New Year mood gradually sweeps us up as more and more details of the holiday pop up around us! Every little detail is important for the most family-oriented, warm, and cosy celebration. Give yourself and your loved ones the warmth of loving care with stylish and practical socks and slippers.
Socks are indispensable around the New Year holidays. They are a traditional cute gift, an important part of the holiday, and props for thematic photo shoots! Look for accessories with a fairy-tale mood, recognizable New Year design, and packed in an elegant gift box in the Faberlic catalogue. And we also put socks printed with white bears in transparent Christmas ornaments, so you can put them on the Christmas tree.
Mouse coldproof slippers are a fuzzy miracle! The eco-fur top and insole will keep you from freezing, and the fun silver ears will help you feel like a child and dare to dream while the clock counts down.
And remember: New Year accessories get bought up really quickly... So hurry and place your order!