Quick solution: new product in the Beautylab series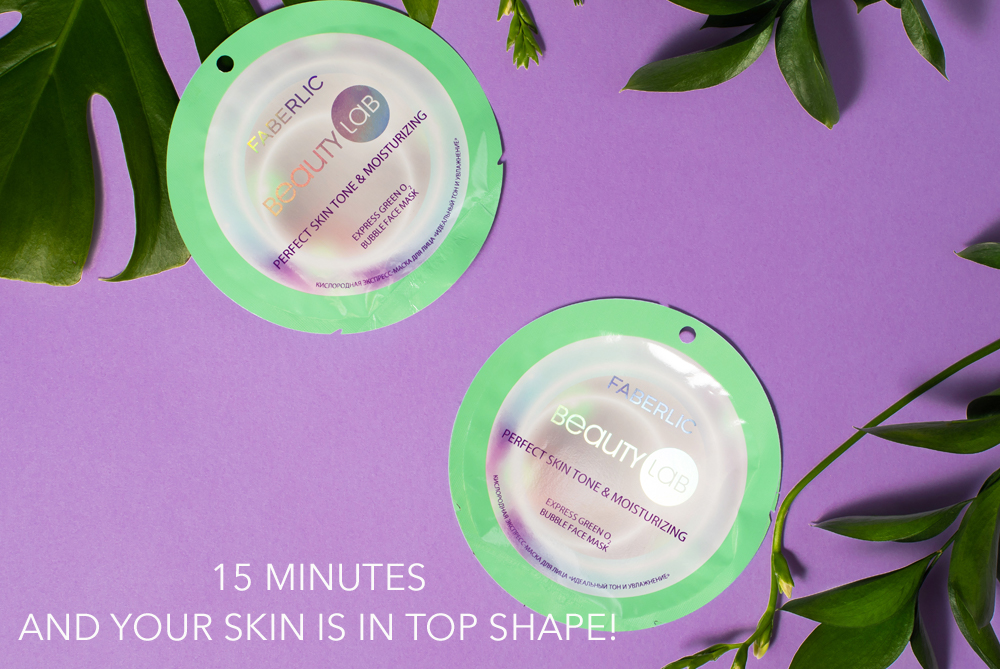 Beautylab express masks are your effective and uncompromising assistants in the fight for beauty. We love them for their quick and directed action, simplicity, and innovations. Trust modern technologies when you have little time for your care routine! The newest player on the Beautylab masks team is responsible for a fresh complexion and smooth skin.
Perfect Skin Tone and Moisturizing oxygen express mask (0234) will help your skin achieve the perfect shade and smoothness. The oxygen-saturated formula forms bubbles when it comes in contact with your skin, launching the process of evening tone. Use the mask as a starting point for further care! The new product is suitable for any skin type.
Green tea extract heals, smoothes small microtears, soothes your skin, and noticeably improves complexion.
Sugar cane extract nourishes your skin with moisture while making it smooth, soft, and velvety, cleansing and narrowing pores, and stimulating collagen production.