Men's territory: Barberlab series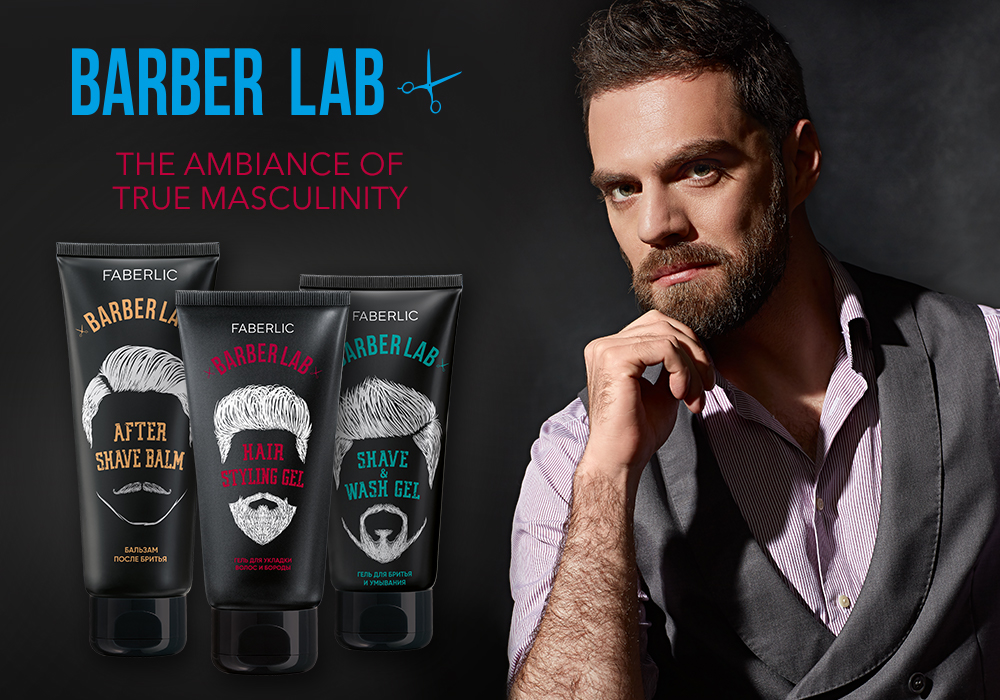 Shaving and daily care at a new comfort level. Meet the series with a masculine flair and impeccable reputation. Barberlab is a recognizable style, attention to detail, macho attitude, and robust minimalism. Our new series has everything that a man needs.
Body, Hair, and Beard Shampoo & Shower gel (2540) gently cleanses, gives energy for the entire day, and inspires great achievements! The universal formula is suitable for traveling and the gym. An optimal solution for those who don't enjoy collecting bottles in their shower.
Shave & Wash Gel (2541) is designed for thorough care without nicks or discomfort. The transparent texture will help you shave your beard and mustache to the barest millimetre. A must-have for the modern man!
After Shave Balm (2542) pleasantly cools and soothes irritation. Indispensable for quick shaves and for sensitive skin.
Deodorant Antiperspirant (2543) protects against unpleasant odour for up to 24 hours. Confidence and comfort, fresh impressions, and absolute freedom - every day.
Hair and Beard Styling Gel (2544) tames rebellious hair and helps beards and hairstyles hold their shape in any situation.