For lovers' tastes: new products in catalogue №2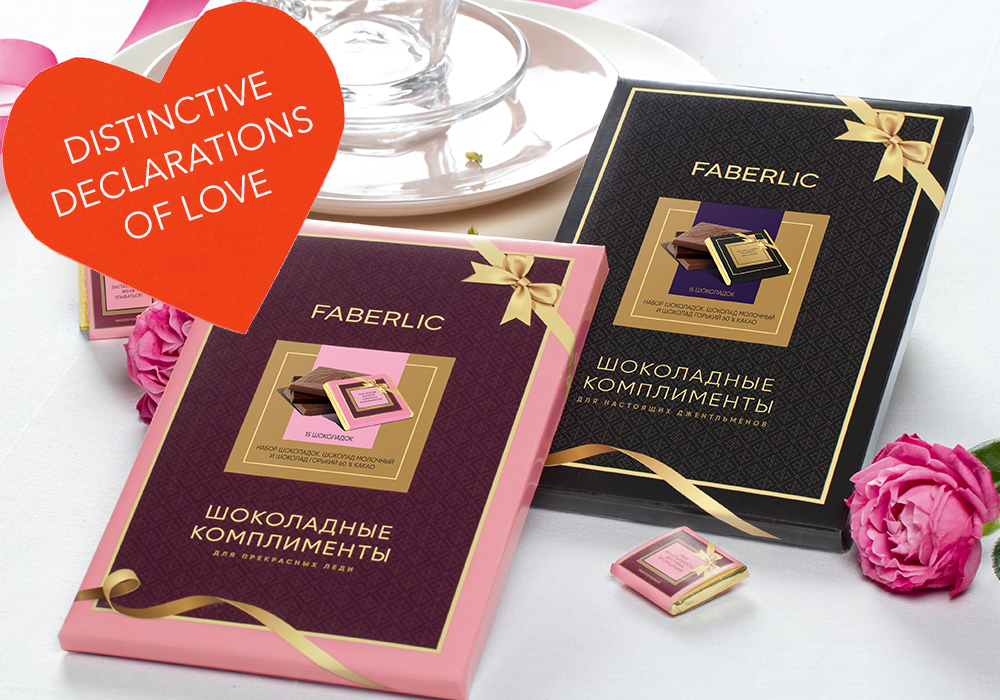 Use your imagination when you don't have the right words! Your actions will show your true feelings, and small gifts will help in the most emotional moments. Unleash your emotions on 14 February and cheer up your loved ones with romantic surprises full of the holiday mood. We're celebrating St. Valentine's day in a cosy atmosphere while the February weather howls outside.
Chocolate compliments are new products in the Faberlic catalogue, and a delicious surprise for our loved ones. A set of milk and dark chocolate will say everything for you - kind words accompany each piece of heavenly delight. 15 chocolates with distinctive declarations for Her and for Him. Let's encourage more bright emotions and joyful meetings!
Choose a set for a Beautiful Lady (16000) or a True Gentleman (16004). Each one contains succulent chocolates and sincere compliments that are sometimes hard to say. Your loved ones are unique, and it's important to remind them of that!
Our chocolate compliments are created from natural ingredients: the finest cocoa beans roasted using a special technology, and high-quality cocoa oil.