One mascara in a million! New Glam Team product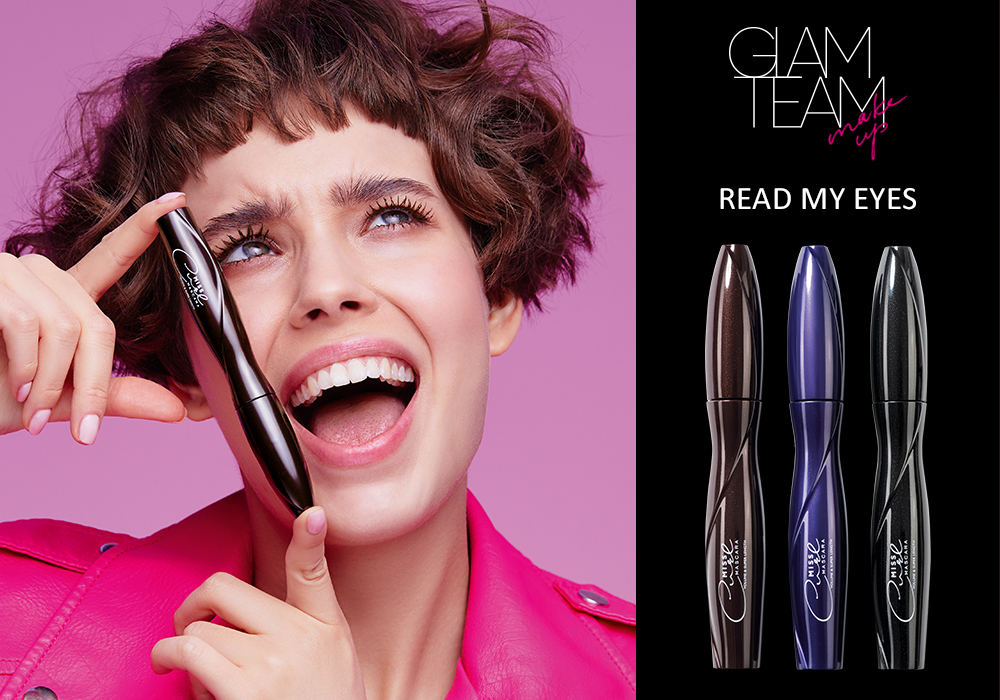 How many tubes of mascara can a woman have in her purse? One for a basic makeup for the work day, another for bright experiments, a third for an emotional romantic look... It's hard to resist stocking up on new makeup masterpieces all the time.
We tried it in action, tested on ourselves, saw how it performed in various situations, and can fairly say that this mascara deserves to be part of the Glam Team series! A new solution for an impeccable gaze and total self-confidence is right here in the Faberlic catalogue.
Miss Curl Mascara is a new embodiment of a Faberlic classic! The curled brush lifts, separates, and curls your eyelashes, making your eyes look wide open, and the texture makes the colour bright. The palette includes black, brown, and blueberry - a universal set of shades for classic, neutral, or ultra-trendy makeup.