Designed with love: new products in catalogue №3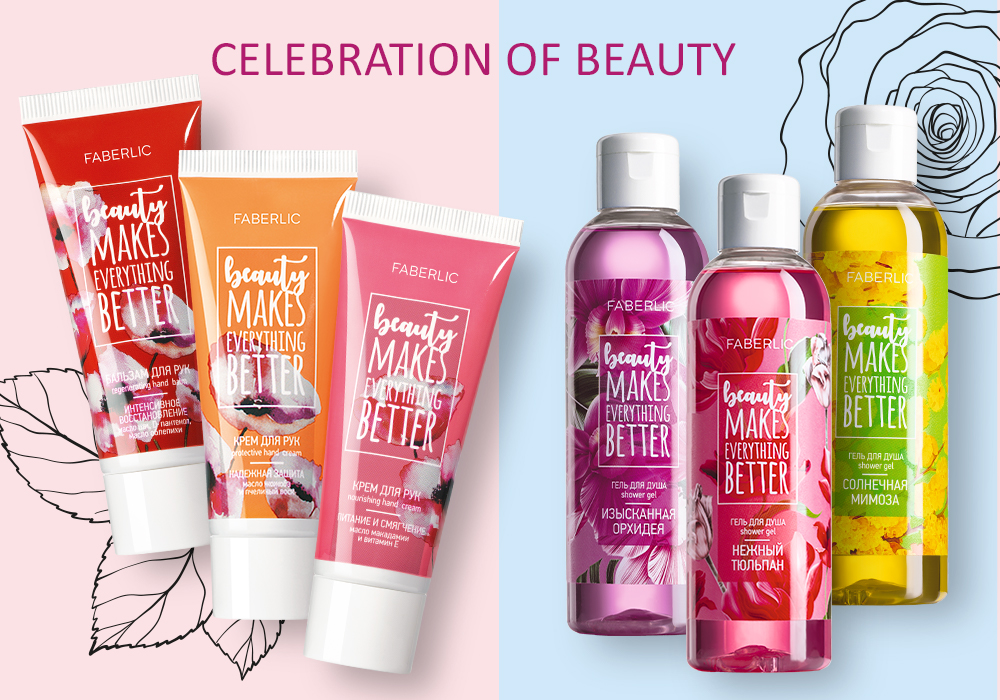 People say that beauty will eventually save the world - it will find the necessary words, reconcile rivals, and dispense justice.
And we believe in it! On 8 March, we give gifts to everyone who believes in the triumph of beauty like we do. Nothing but softness, cute femininity, and gentle care! Beauty makes everything better: bestsellers with a springtime mood.
Gift Set (0289) - three favourite hand skin care products in a mini format. The balm intensively restores your skin after enduring cold air, wind, and hot water. One cream effectively protects against damage and dryness, while the second nourishes, softens and makes your skin soft and velvety. Convenient to take on the go!
The Limited Shower Gel Collection includes three exclusive floral fragrances. Fancy Orchid (2530) is elegant and rich, Delicate Tulip (2531) is romantic and mysterious, and Sunny Mimosa (2532) is piercing and unique. Try them all!
Look for these new products in the catalogue - it's not 8 March yet, but holiday prices are already here!