Pro cleaning! New products in catalogue №3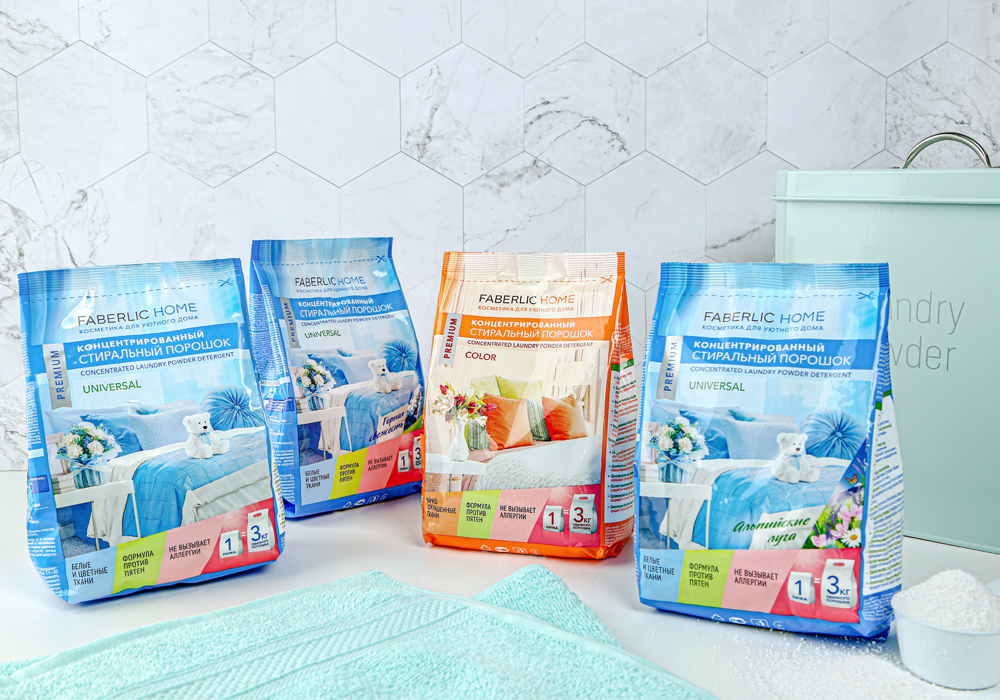 Faberlic Laundry Detergent needs no introduction. This product that "we know, love, and use" has won many hearts, but we're not resting on our laurels! The Faberlic team has refreshed the detergent's famous formula in cooperation with German company Rohm & Werner, a professional laundry product producer. We've combined high quality and affordable price.
What did we get? This detergent, with biodegradable components and natural enzymes, that eliminates complicated dirt, and removes greyness and yellowness while preserving colours and fabric structure.
The concentrated product works at low temperatures, washes out completely, and is economical to use. The eco-friendly formula is safe for babies, pets, and the environment. Can be used to wash baby clothes!
The powder is not dusty, and is safe for use by those with a propensity to allergies. Choose detergent for light (30020) or brightly coloured clothes (30021), with the scent of Alpine Meadows (30022) or Mountain Freshness (30023).
Complement it with Stain Remover (30027) to get rid of difficult or worn-in stains from juice, wine, oil, paint, blood, or cosmetics. The product does not contain chloride, phosphates, or aromatisers, works in water as cold as 30 °C, and is suitable for cleaning carpets and upholstery.