Stylish little things: new products in catalogue №3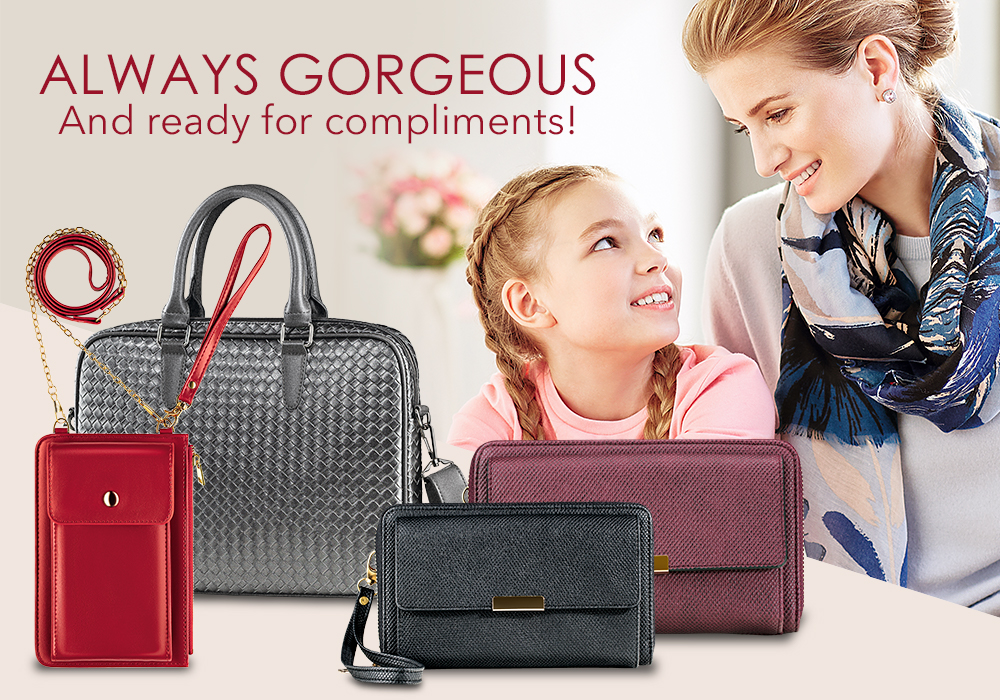 You can never have too many accessories! Choose a stylish addition to your new season look and make a change for spring.
A mini-purse with a thin golden chain will hold everything you need. Wear this compact and light accessory on your shoulder, or hold it in your hand as a tiny clutch. It is spacious enough for small documents, money, cards, and your mobile phone.
A classic wallet and a trendy clutch at the same time! The main compartment has a zipper, and there's a wide pocket with a fastener for other small things.
The Laptop Bag (600570) is a unique accessory for business trips and meetings. A trendy woven texture, smooth eco-leather, and a wide shoulder strap make the bag both stylish and practical! You also won't need any additional accessories, because the bag has an internal A4 pocket for papers and small things.
Shawl with Designer Floral Print (600553) in blue and beige will go with both a romantic and a classic look! Pair with basic pieces for a fancy-casual style.