Gifts for you! New products in catalogue №3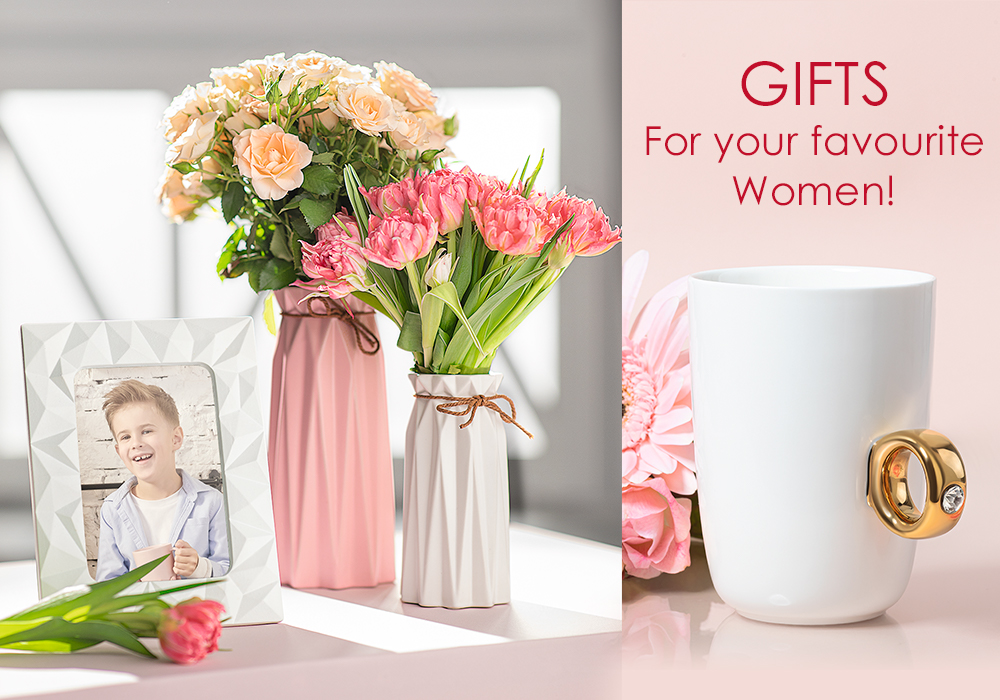 What are the most popular presents? Cute little things: picture frames, flowers and a vase, designer coats... Faberlic supports the golden standard of presents, but makes each of them unique. Style and cosiness in every detail - and 8 March will bring you many pleasant moments.
Touching surprises from the Faberlic catalogue in our limited gift collection!
The Photo Frame and Holder (11977) will be a home for your picture of the year! The white ceramic goes with any picture and will look wonderful in a bedroom, kitchen, or even your workplace. The frame is designed for a standard 10x15cm photo.
A flower vase in coral pink or cream will set the romantic mood and go perfectly with the idea of a gift bouquet! Delicate shades look especially lovely in a shabby chic or Scandinavian-inspired interior. The ceramic vases simulate light, airy paper decor, but stand firmly on a wide base.
The porcelain mug is hidden within the gift box. The only part visible is the ring-shaped handle—a surprise that will certainly evoke emotions and be remembered for a long time. Get ready to take exciting pictures while drinking your tea!