Trendy basics: new products in catalogue №3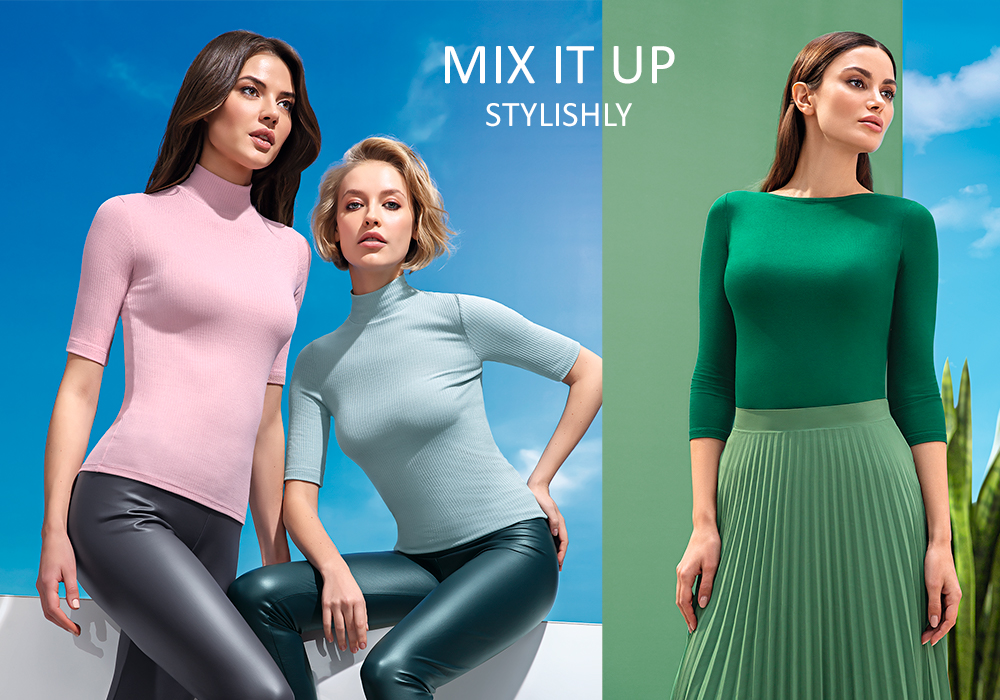 A new outfit is not always a mind-blowing dress or a fantastic coat. You'll appreciate these simple but reliable and universal clothes even more, because they'll be with you every day!
Eco-leather leggings are an ultra-trendy piece for everyday or even a holiday look. Wear them with an oversized sweatshirt or hoodie for style straight out of the '80s, or with a long jacket and high heels for a modern look. Need something extra special? Try these leggings with a leather coat!
A short sleeve textured jersey turtleneck is a long-term investment in your basic wardrobe. It will be the perfect base and a rich accent for a jacket or a coat, a shirt or a pencil skirt, jeans or your nicest pants. The important thing is to choose the right shade - from black to light blue.
A lightweight knit jumper with a boat neck is a harmonious companion for an ultra-trendy pleated skirt, a classic office dress, or rebellious jeans!
Now it has an even richer colour range, so look for two new shades in the catalogue: light blue and classic red.