Gift something wonderful! New Verbena set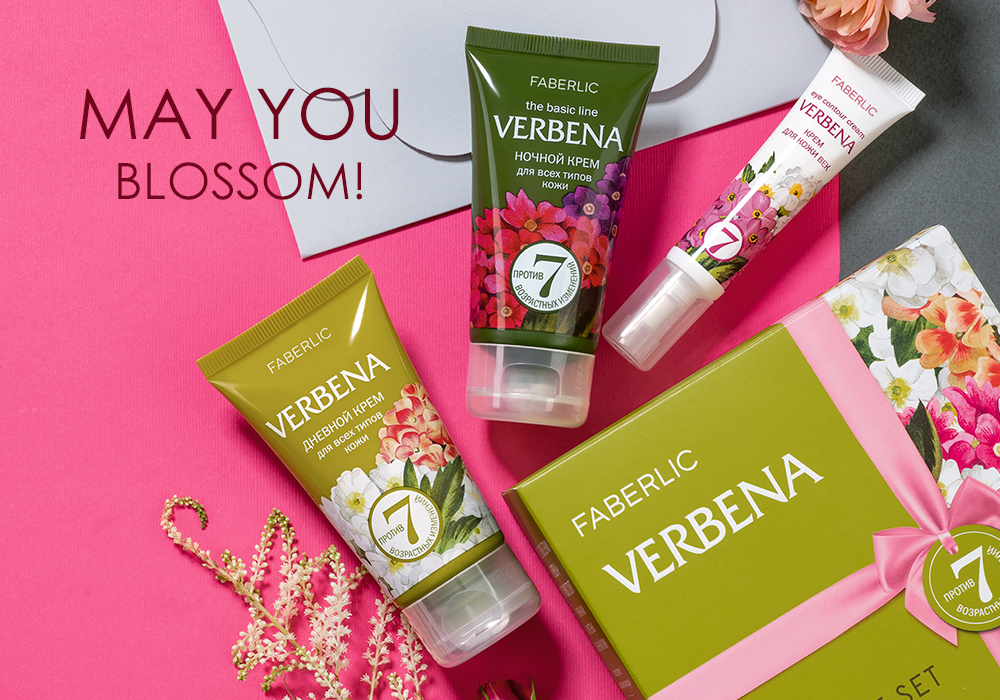 Spring is still so far away... But we're ready for the first spring holiday, and this rejuvenating cosmetics set with a light texture is already available! The Verbena series products remove seven signs of skin aging with the unique Vitalayer® complex extracted from verbena.
Verbena Gift Set (0292) includes three rejuvenating creams as a daily complex care program. It's designed to remove the main signs of aging! They reduce wrinkles, soften and even out your skin, enhance its protective barrier, brighten, increase suppleness, and make pores less visible.
– The day cream supports your skin's protective function, making it young and radiant! Brightens complexion. SPF 10.
– The night cream activates vital functions and slows down the aging process. Works while you sleep!
– The eye cream intensively nourishes the skin around your eyes, smooths wrinkles, and brightens dark circles.