Almond perfection: La Crème shower mousse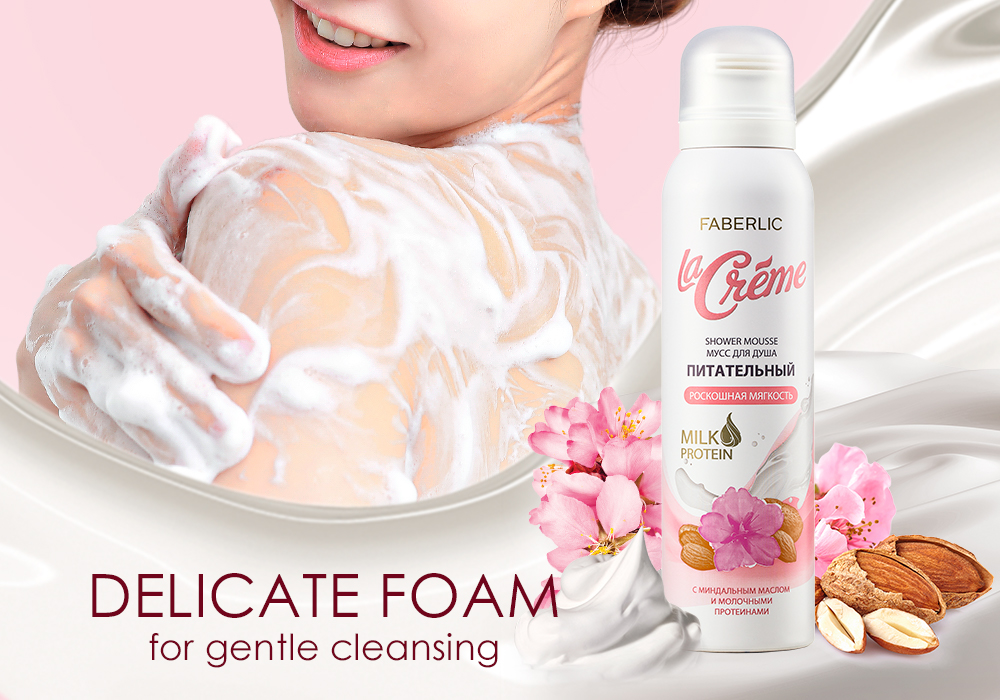 Meet the newest cleansing format! A melty texture, milk proteins, and a tempting fragrance - for absolute pleasure.
Shower Mousse (2489) is a delicate and gentle cleansing product. The airy foam with the delicate scent of almond milk moisturizes and nourishes, leaving your skin soft, cared-for, and healthy. The mousse protects your skin against dryness and can be used for shaving.
The almond milk in La Crème cosmetics heals micro-tears, and reduces inflammation, irritation, and tightness. Suitable for all skin types!
Milk proteins soften sensitive skin, restore and moisturize it, and ensure a feeling of comfort and suppleness.
La Crème Luxurious Softness line is a collection of nourishing and fragrant products for every day! Try all of them: shower cream-foam, hand cream and soap, shower gel, and antiperspirant deodorant. Surround yourself with gentle care at super prices in the new catalogue!