Total order: new products in catalogue №3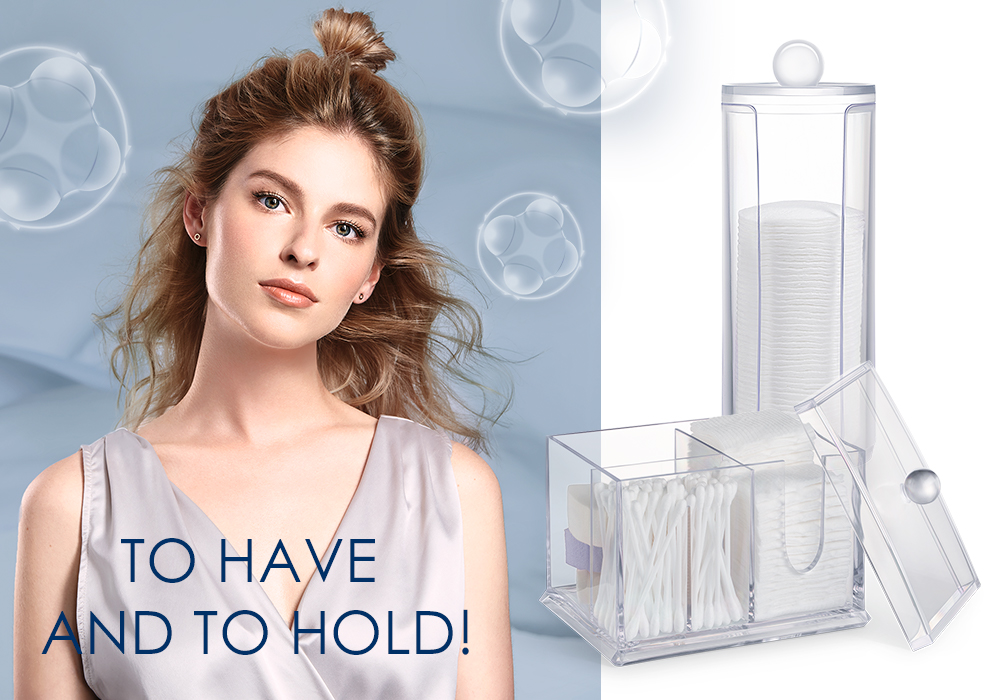 You can get everything done in a flash if all the things you need are at hand! It's important to maintain order not only in the kitchen or living room, but also in places where we take care of ourselves - in the bathroom or at the dressing table. Get rid of those piles of bags, boxes, and bundles where little things get mixed up, get dirty, and then disappear without a trace. Simplicity, practicality, unified style, and literally transparent models are trending now! Aesthetic new solutions for storing beauty supplies are here in the Faberlic catalogue!

Cotton Round Organizer (11969) is a narrow box (only 7 cm). Store cotton rounds inside it conveniently and avoid dust! It has a special slot on the side so you don't have to open it every time you want to take out a cotton round.

Cotton Swab and Sponge Organizer (11975) can be used to store your single-use cosmetic helpers. It can easily store a standard pack of cotton swabs, several dozen cotton rounds, and also tissues and makeup sponges.