PEARL OR MATTE? NEW PRODUCTS IN CATALOGUE №4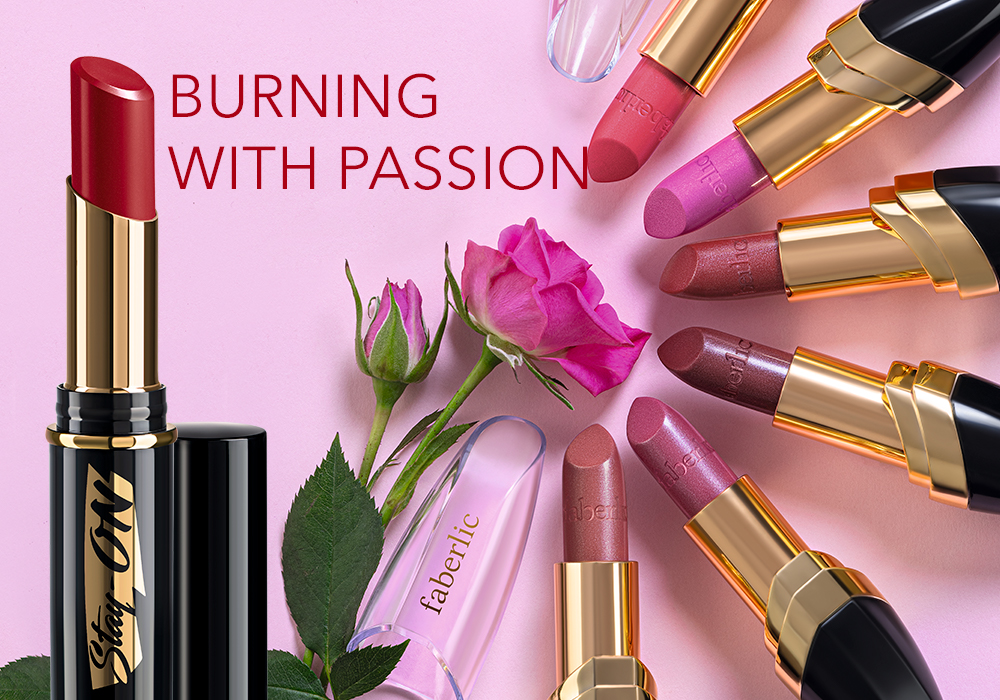 Today you might want a barely-there shade, sparkle and shine on your lips. Tomorrow you'll choose a full-coverage finish and a rich colour. It's easy with Faberlic lipsticks. We have all sorts of choices - to match each dress, bag, and mood!
Stay on long-lasting lipstick goes on smoothly, providing perfectly even coverage and deep colour. Your lips will be as velvety as rose petals. This lipstick stays on for a long time. Contains moisturizing components: shea butter, argan oil, and vitamin E, which moisturizes and nourishes skin. To keep your lip contour crisp, use a brush.
Space Star pearl lipstick doesn't have as much coverage as matte lipstick. It coats lips in a thin, semi-transparent layer, hiding cracks and peeling. Dress your lips in a sparkling outfit and give them volume. Hurry and pick it up: this is a limited release!