BLINDING WHITE! NEW PRODUCT IN CATALOGUE №4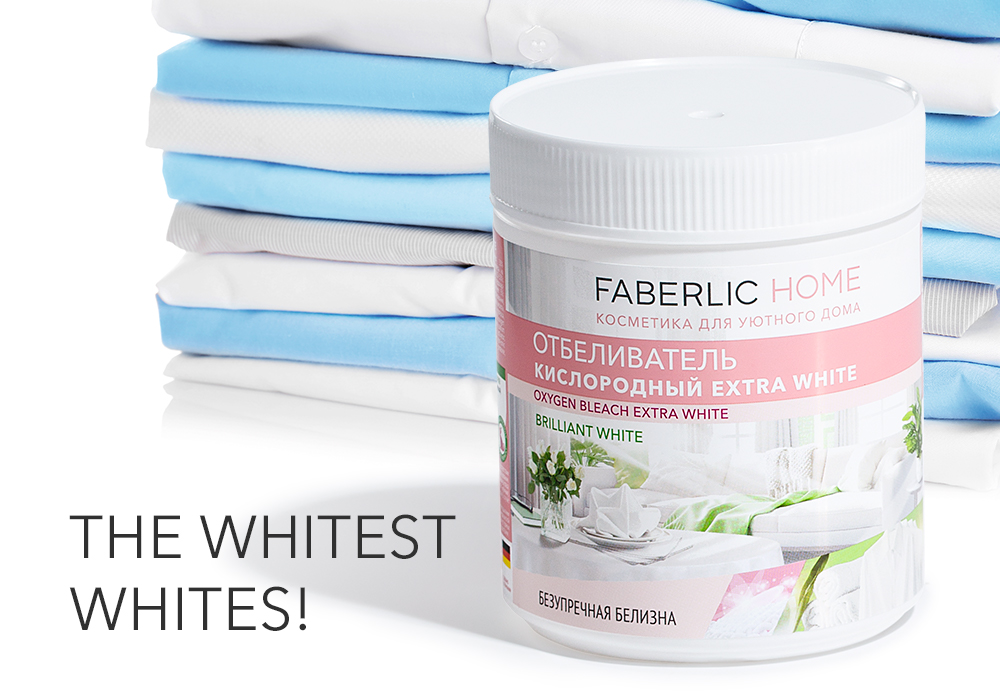 If it's whites, then they should be blinding! That's the concept that guided us as we developed the formula for Extra White oxygen bleach along with German company Rohm & Werner. The highest quality, guaranteed!
The bleach restores the original whiteness of fabrics and gets rid of greying or yellowing, all while preserving the fibre structure. Does not contain chlorine, phosphates, dyes, or fragrances.
A stain on your new dress is no longer a problem - it will glow white again! If you want to give old fabrics life, Extra White bleach can help with that too. It effectively fights with remnants of oily sauces, wine, and fruit. Sweat and cosmetics stains will be gone in a flash. It can even handle old, worn-in stains!
Use the bleach for pre-wash stain treatment, soaking, or as an addition to your main laundry detergent (powder or gel), whether hand or machine washing.