ANIMALISTA 2.0: BOLD PRINTS AND A TIMELESS CLASSIC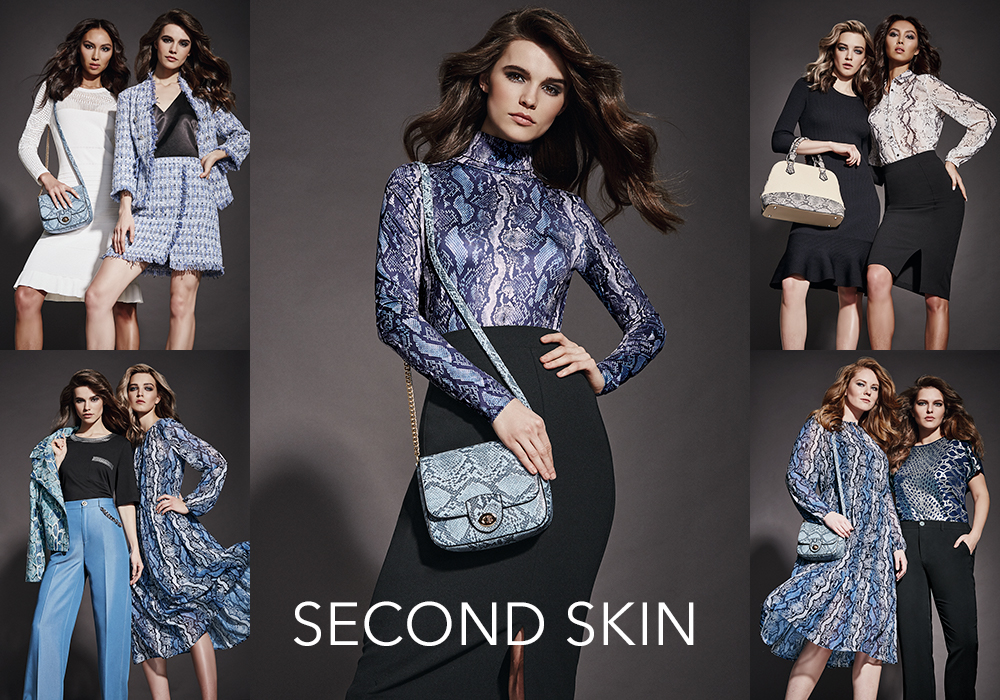 Meet the relaunch of the successful 2016 collection: the updated Animalista puts all bets on "predatory" design, just like its predecessor. Snakeskin, but in trendy shades of blue, decorates a flowy dress, rockabilly jacket, practical turtlenecks, bags, and shoes!
Palazzo trousers with massive chain decor are simultaneously elegant and bold. Loose-fitting, flared from the hip and with a high waist, they suit every figure and visually draw in the silhouette. Wear them with ultra-trendy trainers or high heels.
Rock-and-roll plus glamour—even in cotton t-shirts! Metallic shine and a sequin effect without difficult garment care: we put an animal print on our basic models that's literally created from glimmering embroidered details. Hi-tech and comfortable!
Of course, the collection wouldn't be complete without a timeless classic. Find a little black dress with a feminine flounce at the hem, a lace top, a skirt with festoons, and a boucle suit.