FROM FATHER TO SON: THE INHERITANCE COLLECTION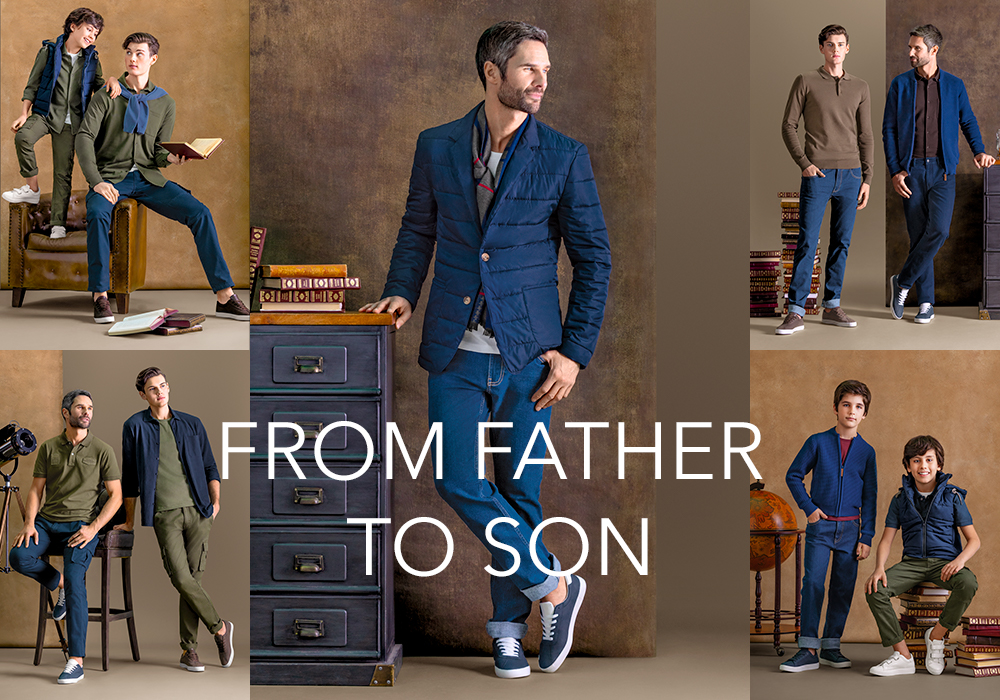 Can a denim jacket surprise you? What's remarkable about a pique polo? How many pairs of trousers can a man's wardrobe have? We'll answer all these questions with one clothing line! Well-loved colours and accessible style, comfortable cotton and functional details - the Inheritance collection is relevant to men of any age.
The style selection of Inheritance is preppy, meaning clothing worn by students at prestigious universities. It's characterised by a fusion of business and casual style, emphasizing comfort and high-quality materials.
Cotton pique polos in several colours will fit any denim look, as well as with chinos or cargo trousers. Stock up on breathable cotton for spring and summer in the form of denim and knit long sleeve shirts. They can be worn with basic t-shirts and a blazer from the same collection for a trendy multi-layered street style.
Jersey from the Inheritance collection comes in complex, deep colours: burgundy, khaki, and navy blue, and it has an elegant texture. Both the zip cardigan and knit shirts feature a unique weave! Add some to your wardrobe to cover several seasons at once.