YOUR LEGS IN THE SPOTLIGHT! NEW IN CATALOGUE №4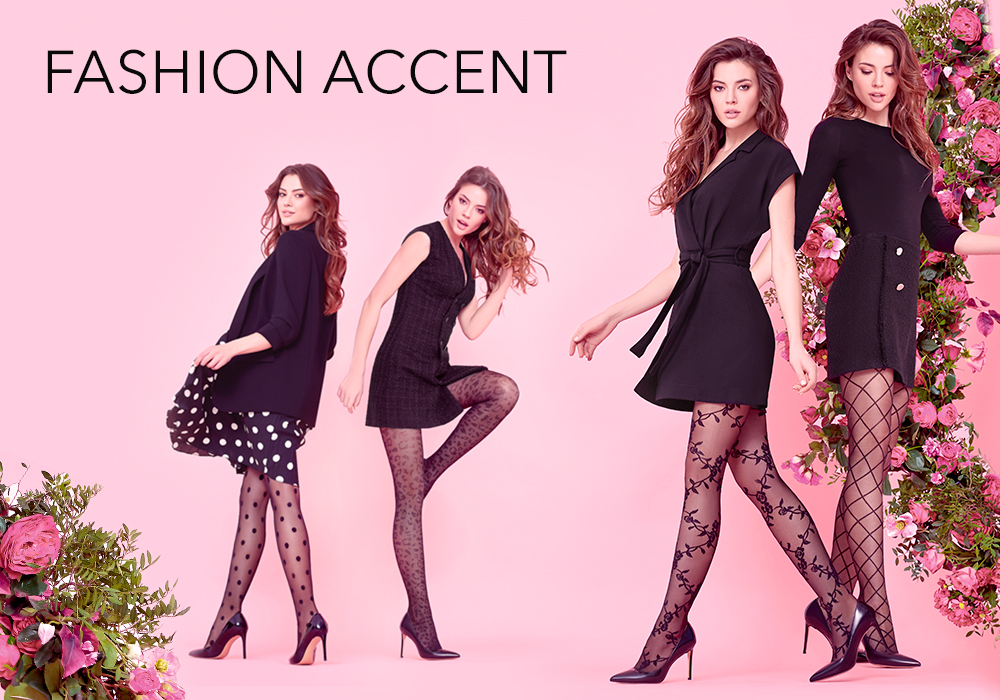 Want to keep one foot fashion-forward? Then choose the ornamental tights. They are back on-trend this season. Take a new look at your wardrobe: printed tights bring any subdued look to life and add a fashion accent. Your legs are in the spotlight!
Do you think that's too bold? This is no time to doubt! Decide to experiment and you won't regret it - fantastic tights can even make a modest knee-length skirt tantalising.
This spring, give in to big and bold designs. As always, polka dots and floral print look playful, especially with romantic dresses and New Look skirts. The geometric ornament will be a bright accent to a minimalistic look. Tights with a bold animal print are great with short skirts or straight and А-line dresses.
These new products in the fourth catalogue have flat seams, a cotton gusset, reinforced transparent toe caps, and a wide waistband. The density depends on the model: 20, 30 or 40 den.