Eat for health! New products in catalogue №5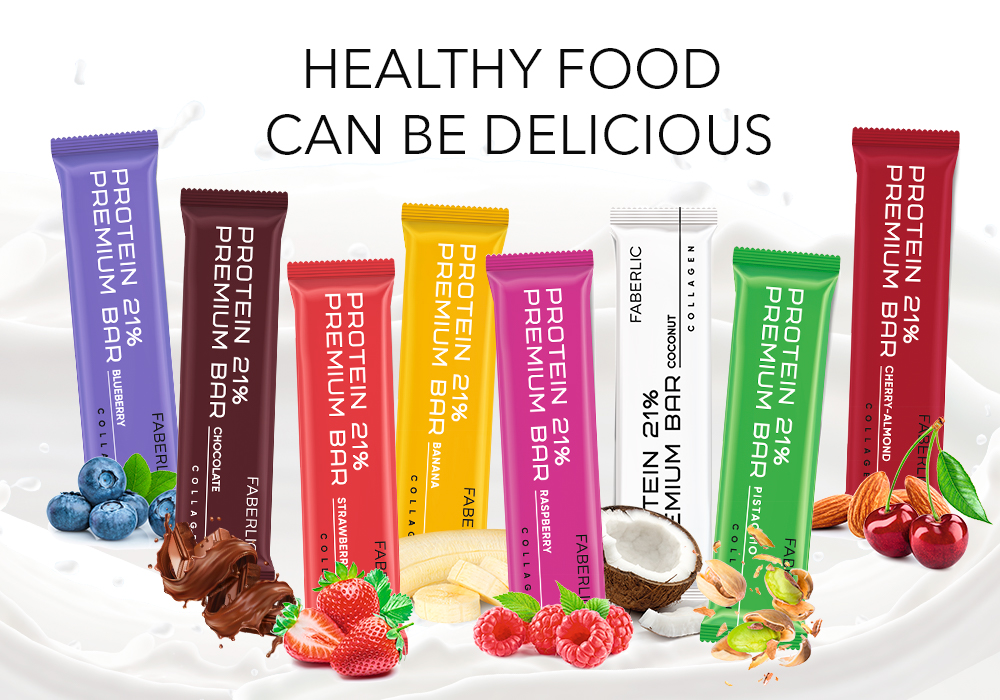 Healthy food can and should be tasty! Cast aside any doubt and replace unhealthy snacks with protein-rich Protein Premium Bar glazed bars. They are sugar-free, satisfy hunger, and are indispensable for those who are watching their figure.
Regular consumption of the bars has a positive impact on the condition of your hair, nails, skin, joints, tendons, and health in general. This is due to collagen, vitamins C, E, B, and minerals.
The bars are small and easy to take to your job, on a walk, or on a trip. They are always at hand and don't need to be cooked: grab it, eat it, and your hunger vanishes! You won't reach for a chocolate bar if you have a tasty and healthy alternative, so nothing will turn into excess weight.
By the way, the collection includes 8 exciting flavours. For berry lovers: blackberry, strawberry, and raspberry bars. If you like nuts: choose pistachio or cherry-almond. Try banana or coconut if you want something exotic. And a chocolate flavor for those who can't give it up.
Remember: the glazed bars are not a substitute for a full meal.